Aug 9 ...... Despite this Bright Bright full moon we've had this week the fishing has been pretty good, so were not complaining. Pretty much the same tactics, drifting in the deeper water with live shrimp or Gulp under a Midcoast Cork, or if were going artificial Downsouth lures or Big Nasties with a 1/4 oz jig head to get it down as deep as possible as it warms throughout the day.
Thanks For Reading The Report, give me a shout and lets go fishing.
Capt. Hollis Forrester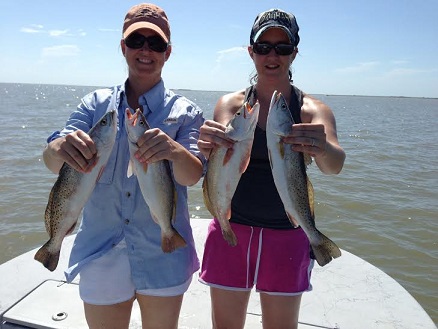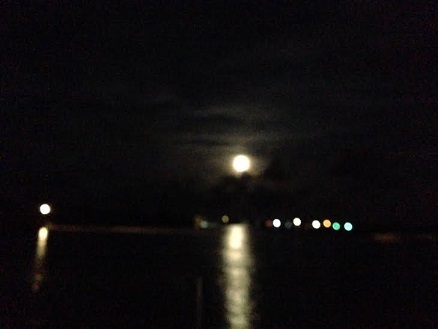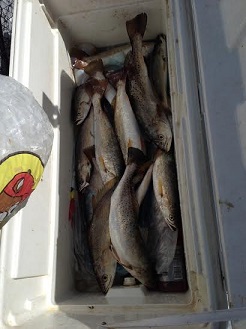 Aug 3.....Fishing has been great drifting the mid bay reefs using Down south lures and Live shrimp. The winds have been low and the mornings have been pleasant to fish. Come on down and fish with me, it's been good and things are right!
Thank You for reading .
Capt. Hollis Forrester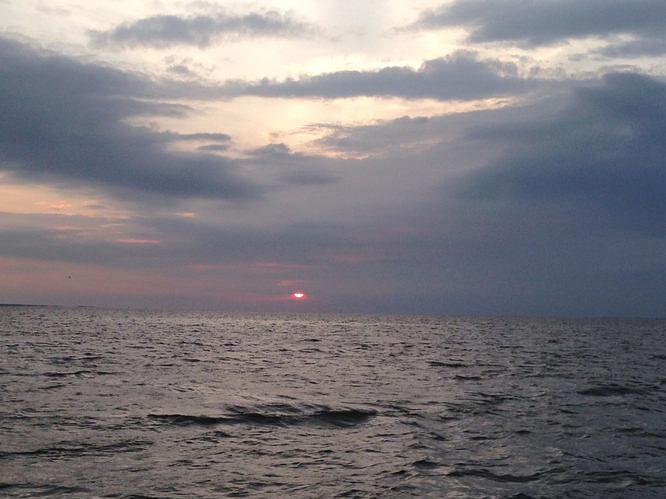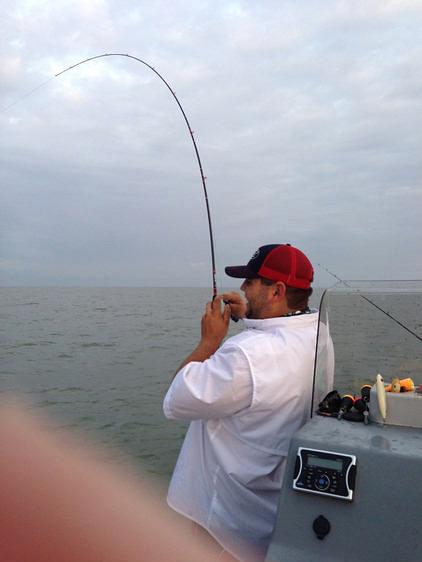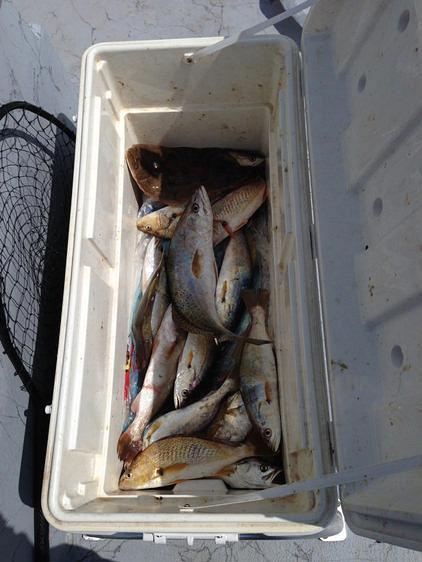 July 15.....Fishing has really began to pick up again being that the barometric pressure has began dropping once again. Drifting and wading with Down South Lures and Big Nasty lures has been working well, and for the back up if they get stubborn it's always hard to beat Gulp or live shrimp under a mid-coast popping cork. We are getting away from this full moon which means great fishing to come, were fixin to slam em . Come on down and join me for these great days coming up, "you'll love it out here" !
On the side note , I've had one heck of a past 5 weeks due to rotator cuff surgery, what a beast of a recovery/surgery that is to overcome , I think I've finally got that one on the downside and finally getting able to actually cast. That's like putting me in the cage if you know what I mean, but a relief to actually being able to use this arm once again!
Thank You All for reading the reports and looking forward to fish with ya.
Capt. Hollis Forrester
979-236-3115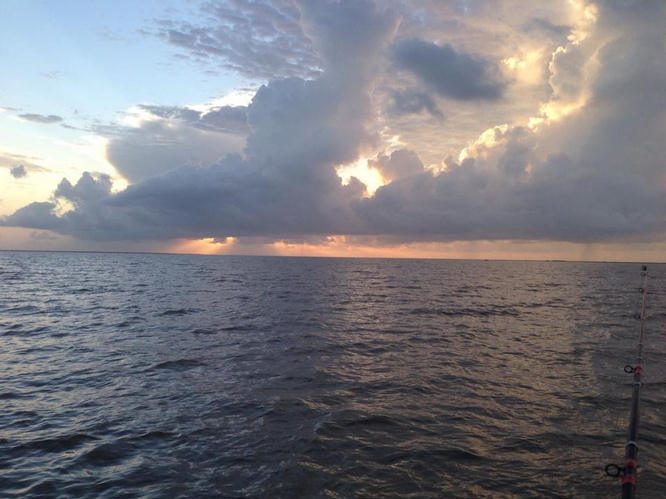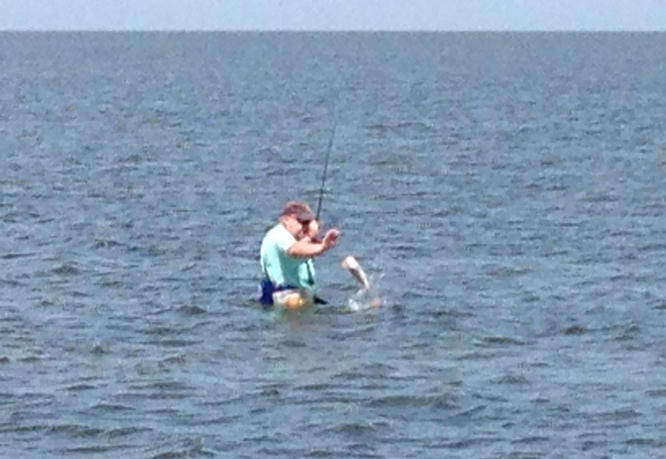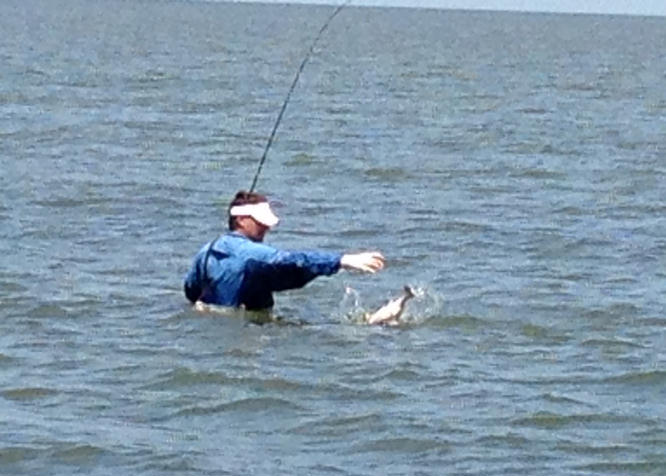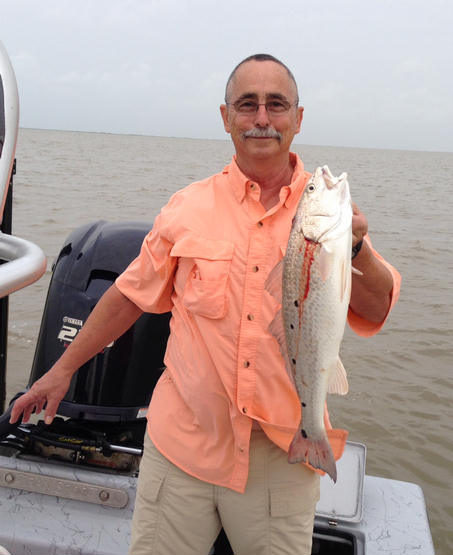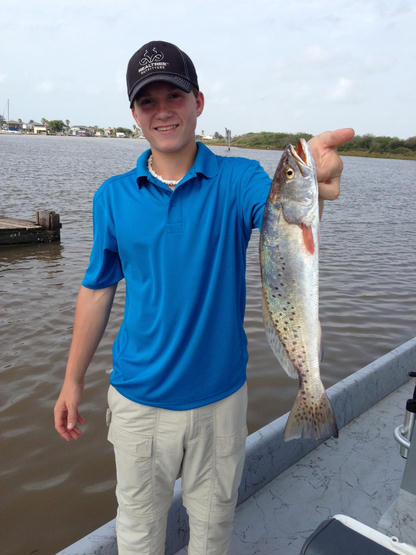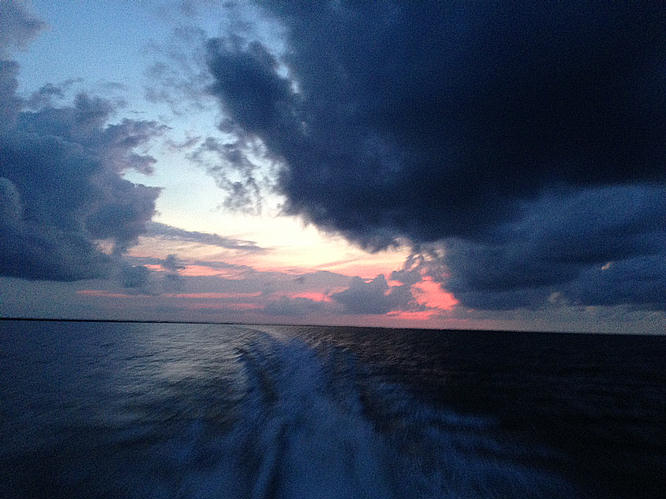 June 1 ......... Excellent fishing here lately drifting or wading using Down South Lures, Big Nasty Lures, and Gulps under a Mid Coast Cork. We've had some Bull tides here lately and the winds have finally given up Thank goodness. The Red fishing has been out standing and have been catching several over sized that have been hitting the 30" mark and what a rod bending fight that is. Flounder have been pretty thick likewise, there's nothing better than those on the grill no doubt. Bring the family and friends and come on down here to enjoy this great action we've been having. Absolutely Beautiful right now.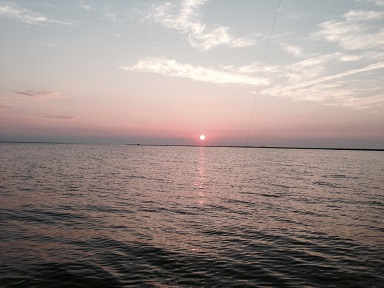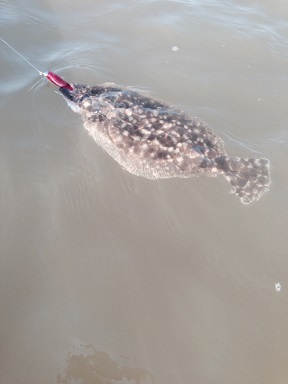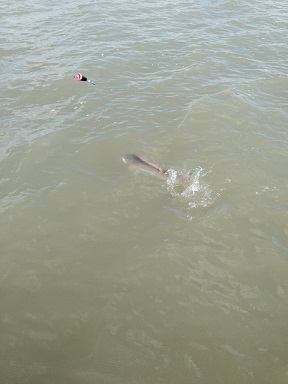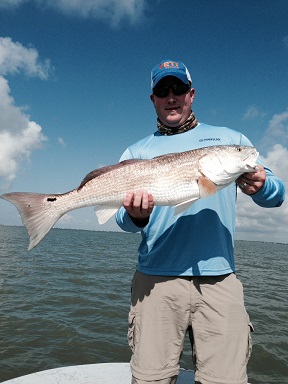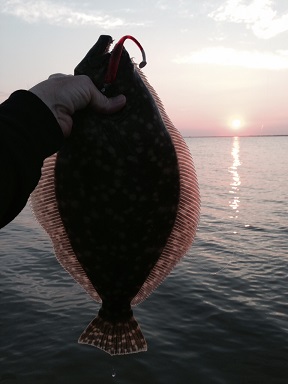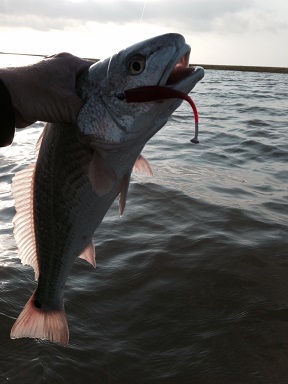 May 26.......We had an excellent bite this morning at day break. Tried for the top water bite for an hour or so, but soon realized that wasn't going to happen. Switched over to Down South Lures and Big Nasty Lures and began hammering the Redfish. We finished with all of our limits of Reds by 9:00 am. and by then the flounder began to bite right along with the Reds. The fishing was great until the tide changed at noon which switched to a slow outgoing tide. From then on everything Decided to lay up and get a little lock jaw on us. Tide is a major factor right now, specially the way the water temps are creeping up. You fish by the tide or you might as well not be fishing at all so study those tide charts. Position yourself where your going to get water current, that might be at a point or around the inside of a gut, or if you drifting. Fishing on the drop offs or ledges next to shell pads can produce excellent current . The tide keeps that bait moving, so when the bait is active so are the fish.
Good Luck and enjoy the great outdoors and introduce someone new out here. I do have openings so give me a shout and get on down here and fish with me.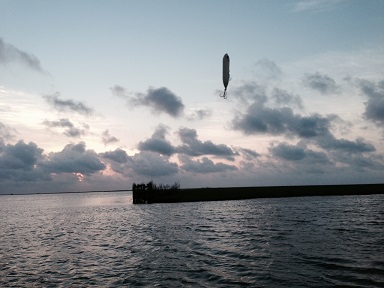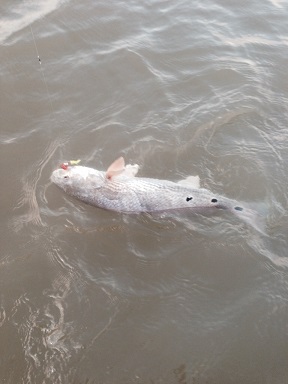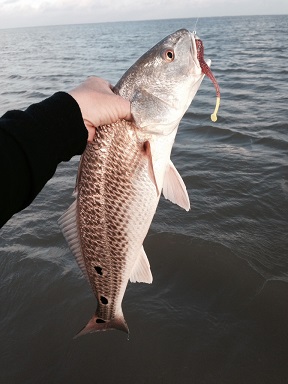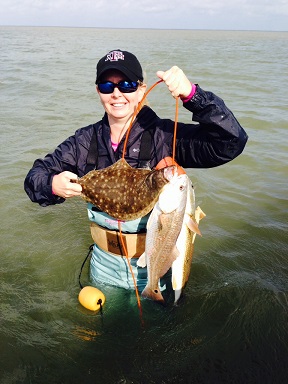 May 23.....We've been on some good numbers of Redfish here lately throwing plastics and live shrimp, plus the bonus fish "Flounder". These winds have been a beast on us here lately, but day by day they've been dropping gradually and I mean gradually being very conservative . When June comes around we'll be begging for a breeze so you kind of have to take the good with the bad. When the water does get sandy the chatter of a mid coast cork under a Gulp, live shrimp or plastic will help ring the dinner bell for those stubborn fish, but when the conditions allow I'm going to throw a Down South plastic or a Big Nasty Plastic, the uglier the water the darker plastic I'll throw. As far as the tides go, we are finally getting our water back. Last week we had to face some scorching low tides which made it difficult on some of the wade trips, specially when the winds cranked up past 20 mph. Drift fishing has been producing well even in the off colored water. That water clarity bothers the fisherman more than it bothers the fish and I'm no fan of gin clear water anyhow regardless of the situation.
That about sums it up for me the past few days. The fishing has been good and just getting better as we progress out of the tail end of Spring. Introduce someone new to the great outdoors. Anyone can do this and I'll be happy to teach you how, they'll love it out here.
Stay Safe
Capt. Hollis Forrester, www.CaptHollisForrester.com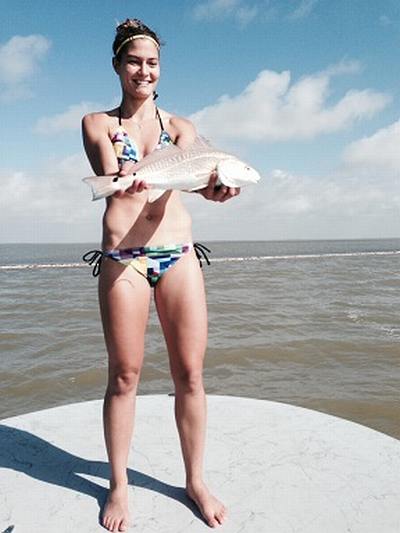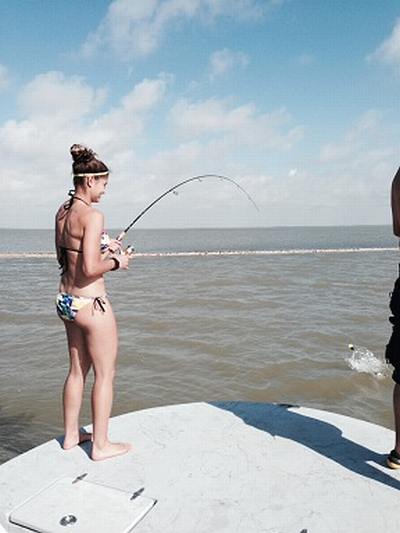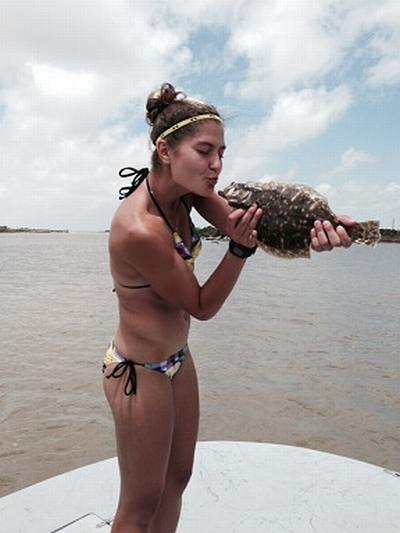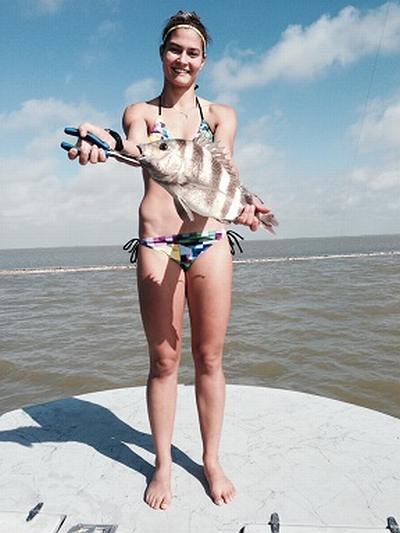 April 22.....Here this past week the Red fishing has been rampid ! Drifting or wading the numbers have been there on gulps under a mid coast cork or Downsouth plastics. Join us down here for the fun, it's been great and just getting better.

Capt. Hollis Forrester
979-236-3115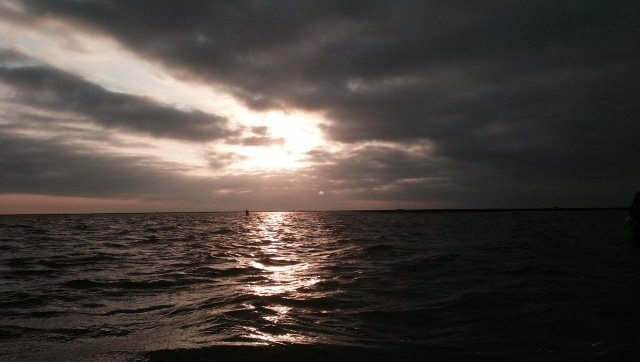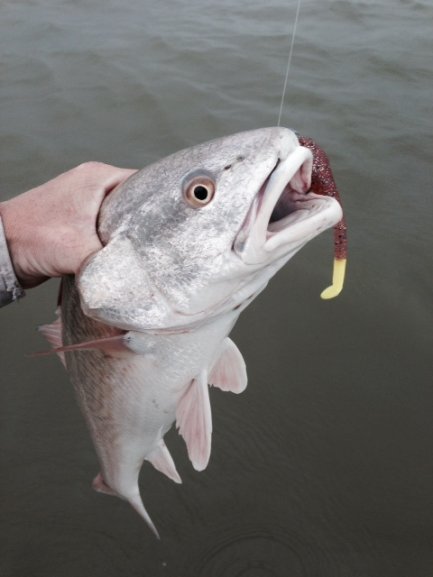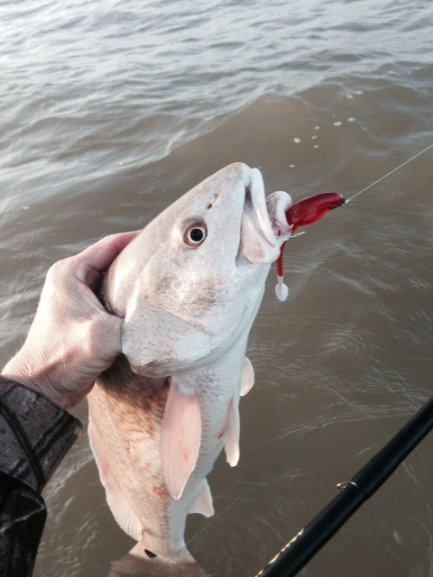 March 31.....Fishing has been great. We've still been smacking them both wading, and drifting using Down South, and Big Nasty plastics, or Gulp under a Mid Coast popping cork, it just depends on the conditions as to which one they want. I do believe in the reality that our Texas spring is finally here and I'll welcome it with open arms. Our birds have been working the shrimp really well and some awesome fish have been under them while drifting. On the shorelines wading the bait fish have been abundant and slow working a plastic has been our goto. Anytime now were going to have some great top water action and I'm looking forward for that action to begin.
Give me a shout and let's go gettem and appreciate you reading the report.
Capt. Hollis Forrester
979-236-3115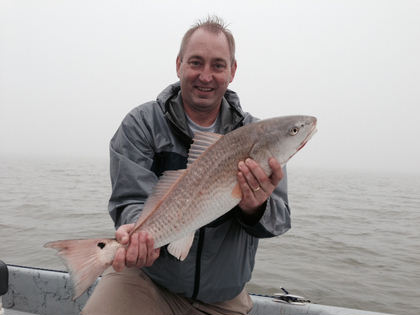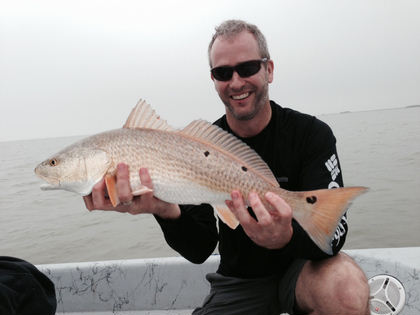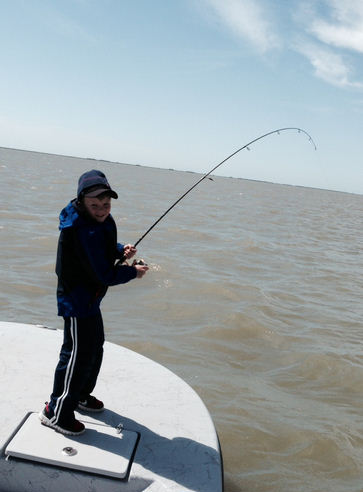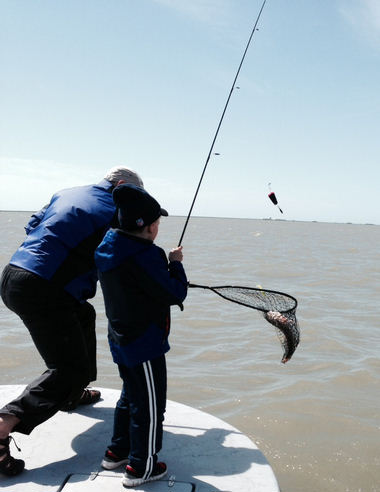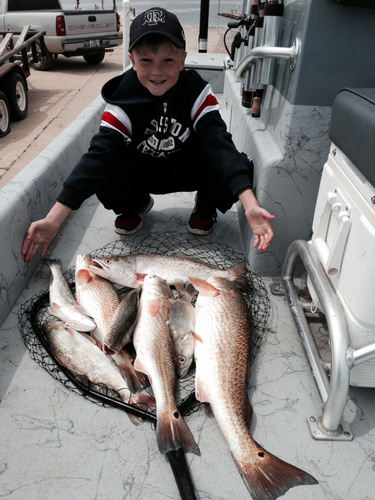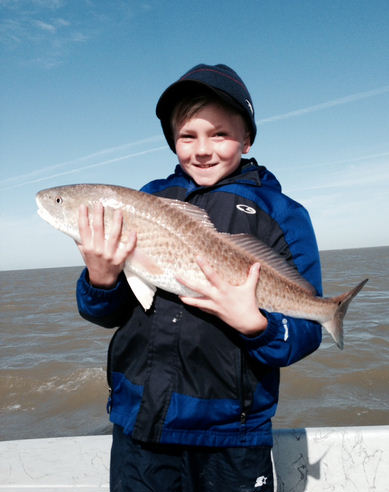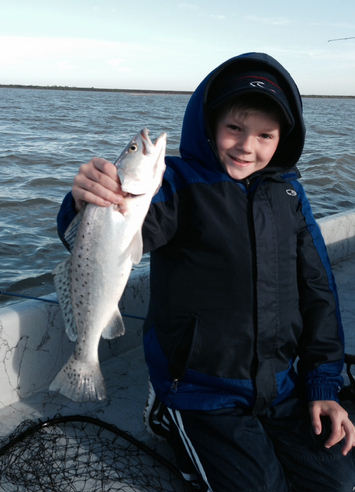 March 23.....It has been awesome for us out here. We've been on several Trophy Trout up to 9lbs as photoed, and lots of Redfish also. Both wading and drifting have been producing plenty of fish using Down South plastics, and Big Nasty lures also . Midcoast corks with a gulp have been hard to beat at times when the bite tightens up a bit on those slick mornings. Water temps are rising quick also, which has been triggering this great bite we've had and hopefully were saying goodbye Mr Winter, were looking forward to great Spring fishing. Come on down and join me for a great time out here, you'll love it.
Thank You for reading the reports and be safe out there.
Capt. Hollis Forrester
979-236-3115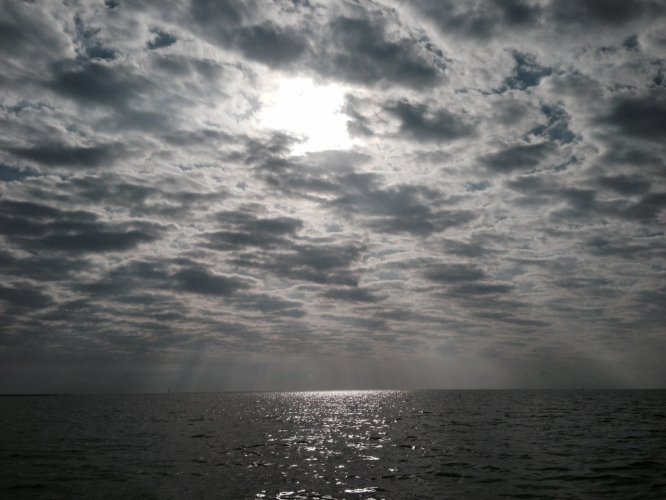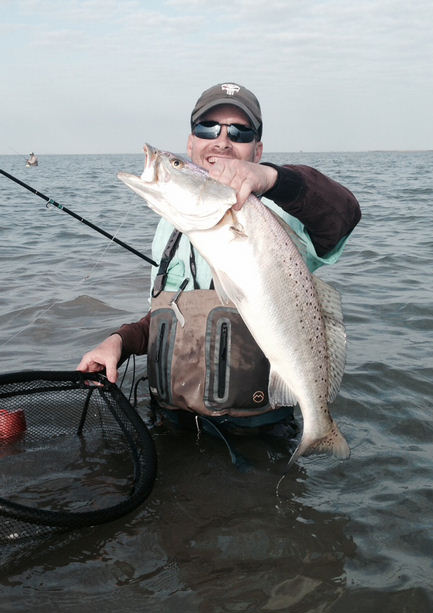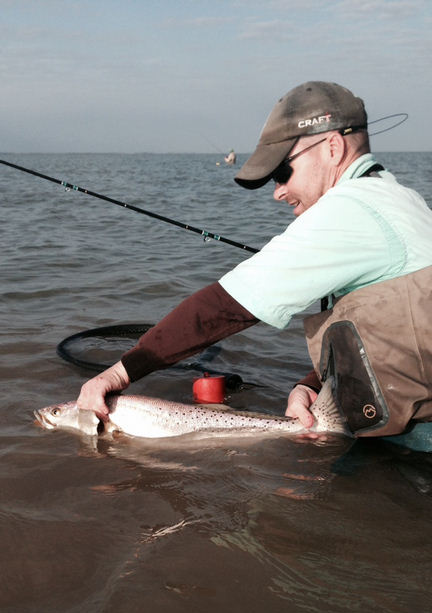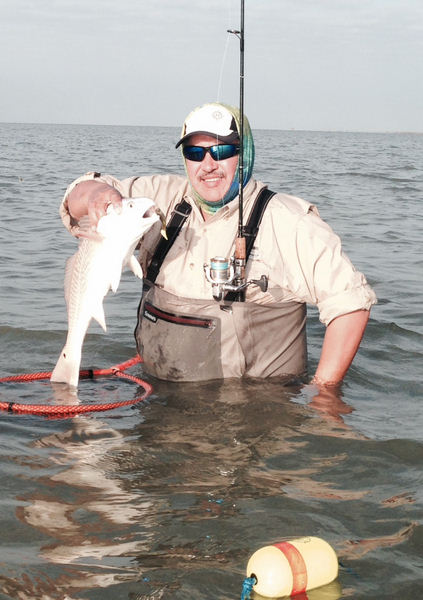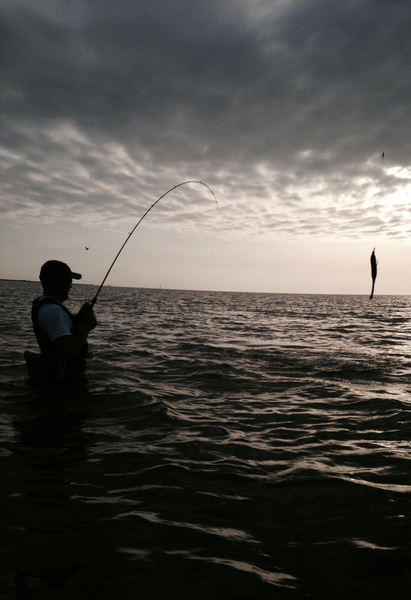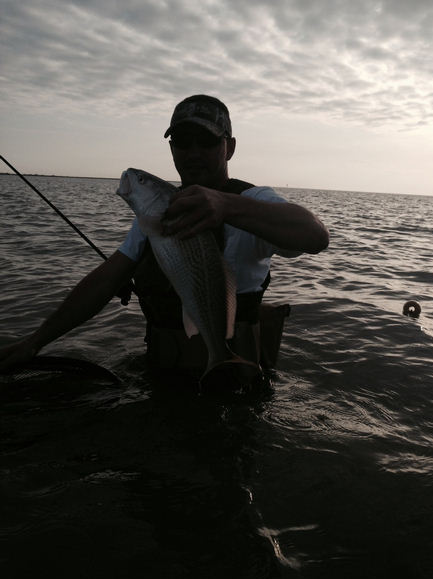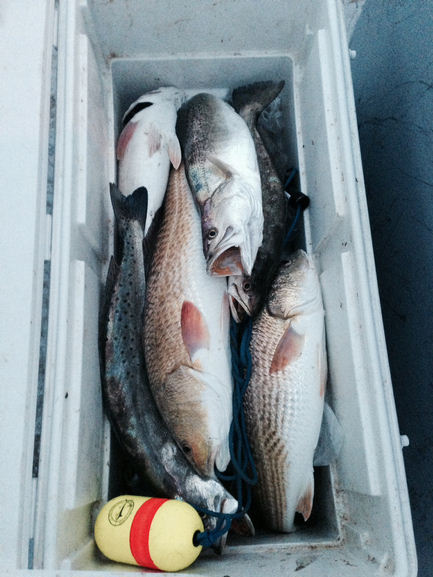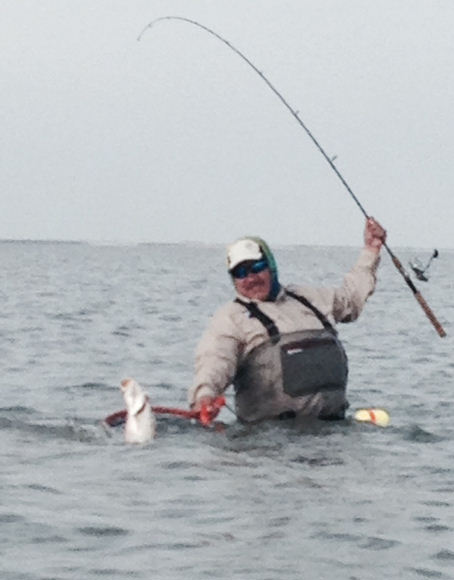 March 10......We have been catching numbers of Trophy Trout here this past week wade fishing the flats with Down South Lures, and a short and sweet top water bite we had earlier in the week. Drifting has produced the numbers for both Trout and Reds on the deeper shell pads of the bay. We are gearing up for some fabulous spring fishing, so get your gear ready, and join me. "You'll Love It"
Give me a shout, and Thanks for reading the reports.
Capt. Hollis Forrester
979-236-3115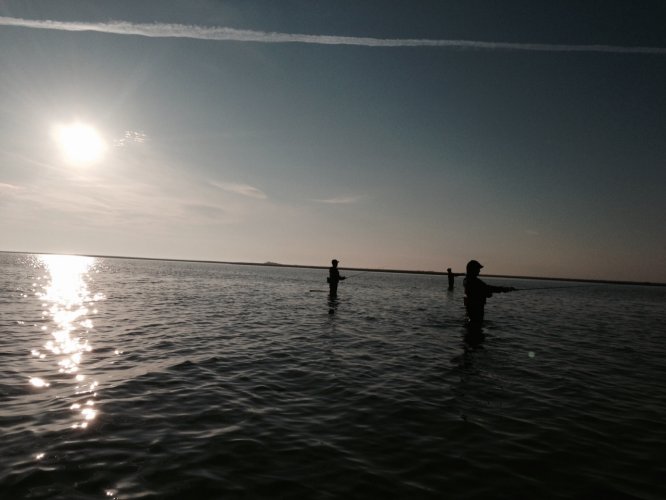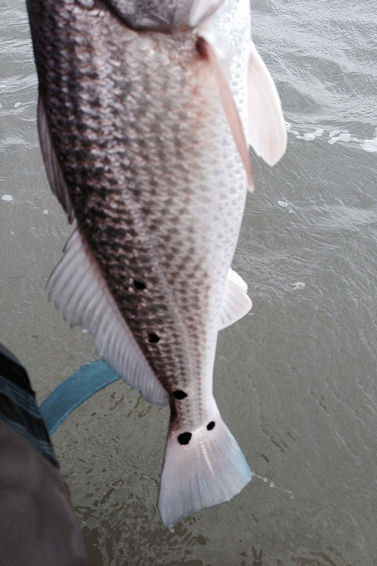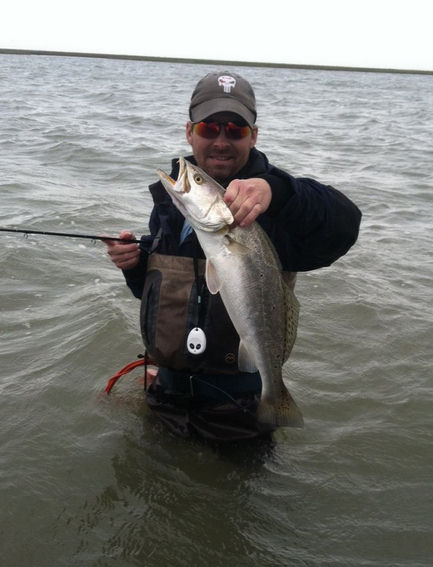 March 3.....The Matagorda Bay complex has been rewarding us with some really great fish here lately. Wading or drifting the flats have been paying off well with some Trophy Trout, Red Fish, and Flounder. The water temps have been creeping up and concentrating the baitfish over the grassy flats which is what I've been focusing on and producing well. Mostly using plastics such as the Down South Lures with a 1/16 oz jig when we've been wading, and Live shrimp or Gulp under a cork if we've been drifting. The fishing is getting awesome as we make our way into Spring and my expectations are high for one of the best years we've had in a while. Come on out and enjoy this great fishing, plus introduce someone new to the great outdoors. "You'll Love It Out here" .
Thank You for reading the report.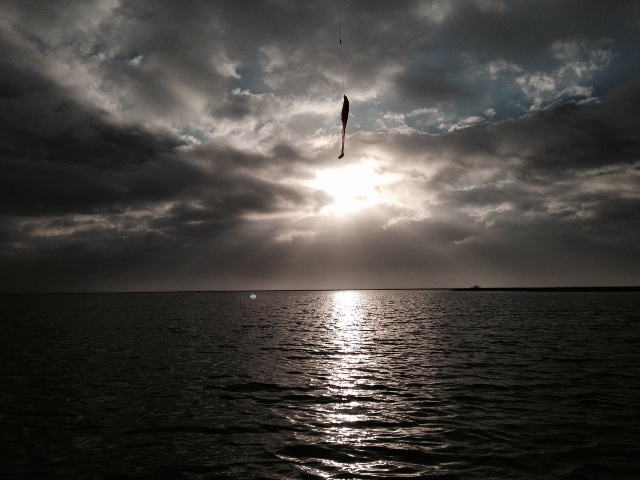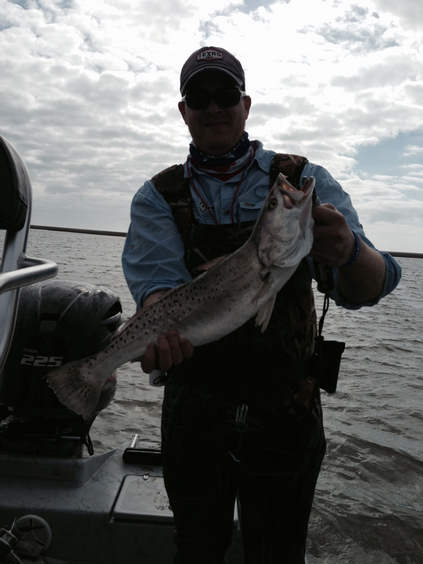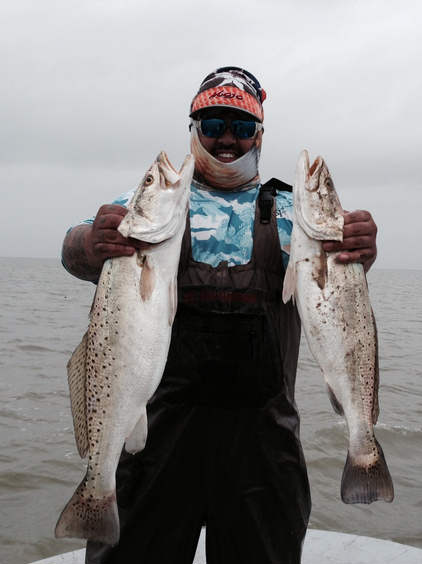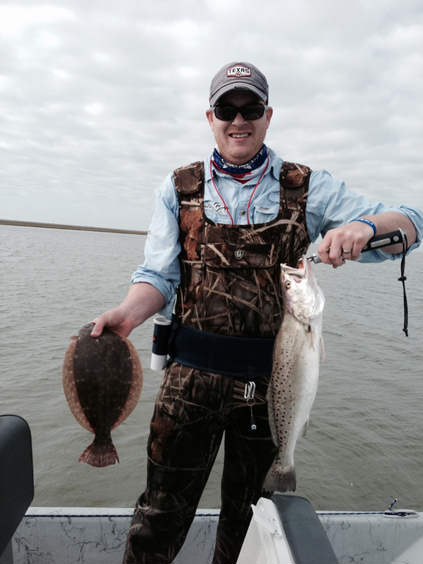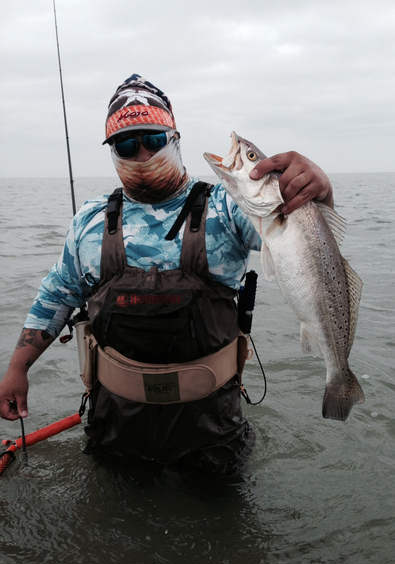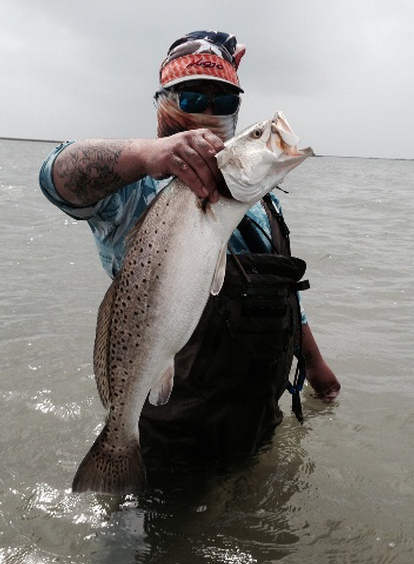 Feb 17.....Between our cold fronts we've been having here lately, the fishing has been great. Drifting the deeper shell areas, and wading over some light mud has been good using Down South Lures, and Corkies for the most part. We are in a transition part of the year as far as the weather goes, and the fishing is just going to get better as our water temps begin to gradually come up. The Flounder are beginning to make a great appearance back in the bay also, we've been catching some good sized ones here lately. Its been beautiful out here. To me this is one of the prettiest times of the year with lots of wildlife beginning to show back up.
Thanks For reading the report, and be sure to introduce someone new to the great outdoors for some memories they'll not ever forget. "You'll love it out here".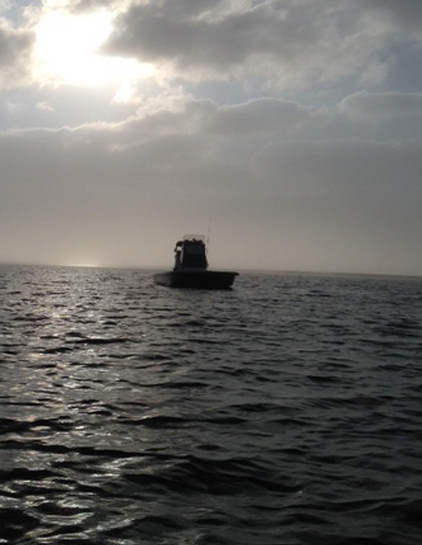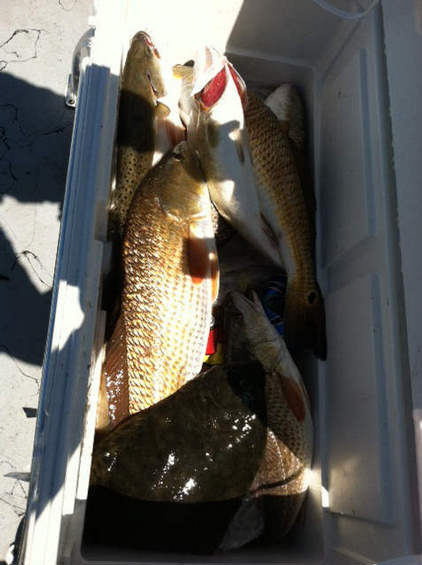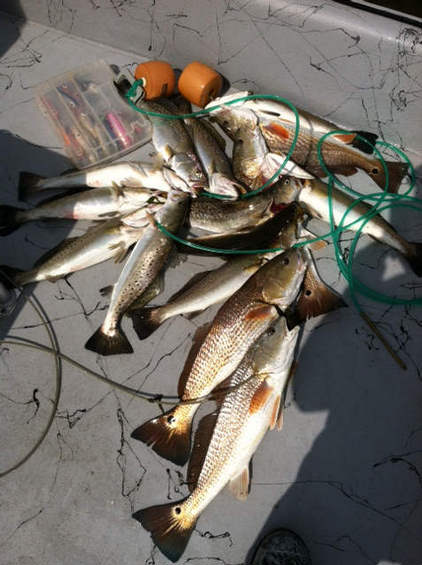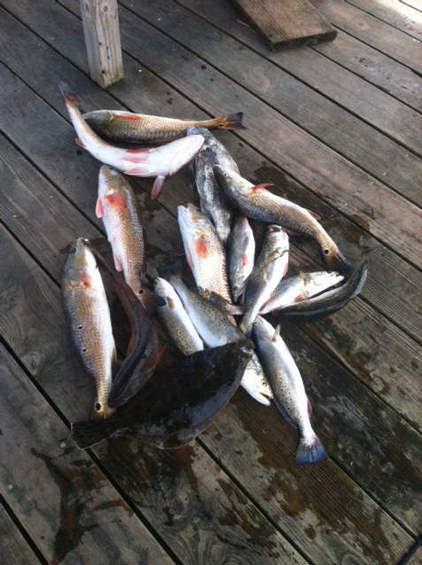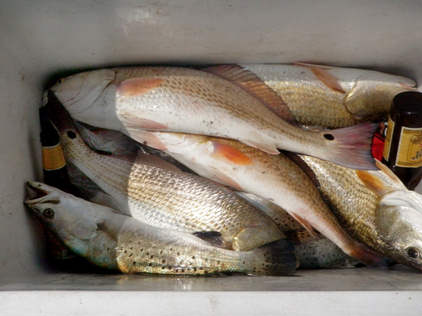 Nov. 17......We've been doing great wading or drifting. The winds were very light this week, and a very full moon. Down South Plastics , Corkies, and Shrimp under a Mid Coast cork have been the goto. It's been extremely pretty out here lately, and the weather has been pleasant. The birds have been working well, and have been a blast to catch Trout, and Reds under them. Come on down, and join me for the great action we've been having. You'll Love It. Thanks for reading
Capt. Hollis Forrester
***********************************************************