May 19.......5-21-13
Wade fishing, and drifting have been producing good numbers on Trout, and Reds. Down South Lures, Big Nastys, and Chicken Boy Lures have been the goto, the darker colors have been the best.
Come on down, and lets go fishing.
Capt. Hollis Forrester
979-665-6597
May 12......Fishing has been great in Matagorda. Look me up for a great day on the Bay. You'll love it out here! Capt. Hollis Forrester
April 29.....Other than great fishing in the Matagorda Bay Complex it's been beautiful likewise. I've had more wade trips here lately than anything else so that's gave me a chance to fish some areas I haven't gotten the chance to fish in a while. We've been enjoying the great Flounder bite here lately. Chicken Boy Lures have been hammering these flatties out for us, and rigged with a Rockport Rattler they are deadly. Redfish have been thick over light mud, and shell, and have been loving a Down South, or Big Nasty plastic. Are Trout bite has been good at daybreak or at Dawn, either wading or drifting deeper shell.
I'd also like to welcome a new sponsor "Grind Terminal Tackle". They have a stringer that I have fell in love with, and have made stringing, and un-stringing fish a cinch. The grind spike sheath is designed to provide a safe, and easy place to attach a stringer to a wade belt or whatever. It provides a quick release disconnect of the stringer if you need to let it go in a hurry, and for simple on off application. The float is also a quick release disconnect, and makes taking your fish off a breeze. Check em out, you'll love it. GrindTT.com

April 14.......What a great week myself and clients have had . Wade fishing the beautiful grassy flats of Matagorda have paid off for us with some heavy boxes. Down South Lures, and Big Nasty have been our ticket to the Trout and Reds. But for the Flounder the Chickenboy has done well. Drifting throwing plastics over mid bay reefs have had been fabulous likewise for us, and has remained consistent.
Get on down here, and give me a shout, you'll love it out here. The fishing is great !
Thanks for reading, and take a kid fishing.
Capt. Hollis Forrester
979-665-6597


April 7.....It's been good for my clients in the Matagorda Bay Complex. I've been wading, and drifting the grassy flats in East, and West Matagorda using Down South Lures, Chickenboy Lures, and Big Nasty plastics with a 1/16 oz Rockport Rattler jig head in off colored water. The late winter weather we've been having is out of here, therefore the fishing is only going to heat up. Despite those tough winds here lately the fishing has been terrific for us. Get you a group gathered up for a fun day on the Bay. Whether it be drifting or wading I can accommodate you. "You'll Love It Out Here"...!
Capt. Hollis Forrester.... 979-665-6597
March 24.....The fishing for my clients, and I has been excellent in the Matagorda Bay complex. Limits plus on reds, and really fat healthy trout have been common for us using Down South Lures, and top water spooks. The glass minnow, and finger mullet hatch is in great shape, which creates excellent fishing, and its only getting better.
If your looking for a great day on the bay give me a shout, "You will love it out here"!
Capt. Hollis Forrester
March 10....Despite the crazy winds we've been having its been good for us in between the fronts. The Corkie bite has died for us, but the plastic "Down South Lures" have been awesome to say the least. These plastics are probably the prettiest I've ever seen, and with the variety of colors "Down South" makes you can't go wrong with them. Most of you know after reading my reports through the years, my 3 favorite colors are Plumb, pumpkinseed, or pearl so check them out, they are awesome. The fish photoed above has a Down South hanging out of its mouth, good looking lure for sure.
My tactics have remained the same. I'm still wading over light mud, and shell, and doing the same thing drifting . The Bay is beginning to thrive with plenty of bait as these water temps rise, and it's been beautiful out there....The fishing is heating up so give me a shout for a great day on the bay.
Capt. Hollis Forrester
979-292-6808
Feb. 23.........Been some great times in the Matagorda Bay Complex. Photos below include Capt. Gary Grable, and I out on a scouting trip when he busted this big girl, and the Navasota Ducks unlimited chapter group with there catch. We're still wade fishing for the most part chunking Corkies, and Down South Lures, or Bassassassins . Drift fishing has remained productive likewise. It's been great, and getting better. Give me a shout, you'll love it.
Capt. Hollis Forrester
Feb. 10.....We are still on some great Trout and Reds. Cookies, Wade fishing Brown Devil Eyes, and Tidal Surge Lures have been my key when I'm targeting these bigger Trout, but also drift fishing has been fabulous likewise. Fishing has been great, and is getting better by the day, so give me a shout for a great day on the bay.

Feb. 3.....Well the new boat is in " 24' Tran SVT ", and I'm back to rolling again. The fishing has been great either wading the flats or drifting throwing plastics, Corkies, or live shrimp. 2013 will be a great year in the Matagorda Bay complex for sure. If your looking for a great day on the Bay give me a shout, I'll be looking forward to it!
Capt. Hollis Forrester

Jan. 27.........New boat is in, and back to fishing. The Matagorda Bay Complex is going to have a wonderful year of fishing, so give me a shout for a great day on the bay. New reports will be in soon, and I appreciate you reading ......Capt. Hollis Forrester.....979-292-6808.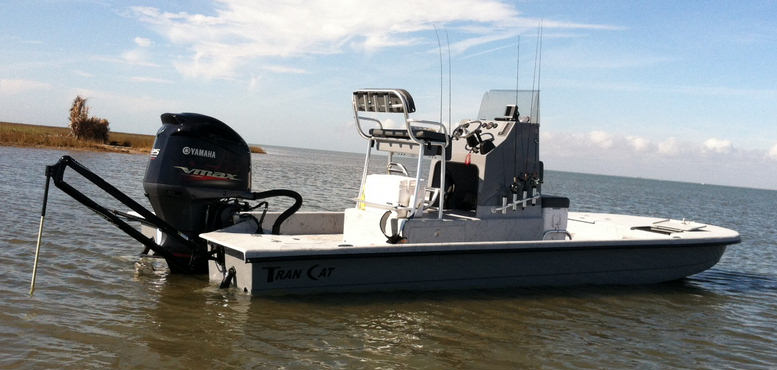 Fishing in Matagorda has been great, and it's only going to get better for the upcoming months. Wade fishing or driting really hasn't mattered as far as producing fish for the box. 1/16 oz jig heads with a Brown Devil Eye, or a Big Nasty have been the top producing plastics. Great days ahead for sure so get down here, and give me a shout. You'll love it out here.
Thanks for reading, and be safe out there.
Capt. Hollis Forrester
979-417-3779
www.capthollisforrester.com
Had a great weekend of fishing despite the back side of a full moon, and battling westerly winds in Matagorda. Saturday I had the privilege to fish a tournament, the "Tracy Memorial" with Michelle Varga, Jaron Kubala, and Trebor Poncik. I had a Trout that weighed close to 6 lbs, and was good enough for second. Jaron, and Michelle were close to getting on the board with there Reds, but they didn't make it. We fished hard.... My goto's are still the Brown Devil Eyes. We're fishing them slow over grass, and shell in wadeing an avg depth of 2' of water. The top-water bite is slow, but us common for high barometric pressure so I'm not wasting much time with em. Well I Thank You All for reading my reports! If your looking for a great day on the Bay fishing the beautiful flats of the Matagorda Bay Complex give me a shout, I can hook you up...
Capt. Hollis Forrester
"Wade Em Out" guide svc
979-417-3779 www.capthollisforrester.com
Great days on the water here lately in the Matagorda Bay Complex for me, and my clients. South West winds have dominated the past few weeks in which I don't prefer, but we fish hard, and overcome small circumstances suchs as that. Brown Devil Eyes, and Bass Assassin plastics have dominated the bite in the morning glory, pearl, and plum/truce. Our Reds have stayed in shallow water all day, but our Trout have stuck to drop offs next to the grassy flats. Wadefishing has been the way to go, for one it's not hot, and two you can stay concentrated on tight schools of fish.
I Appreciate you reading my reports, and if your looking for a great day on Matagorda Bay give me a shout, you'll love it out here!
Capt. Hollis Forrester
www.capthollisforrester.com "Wade Em Out" guide svc.
979-417-3779
***********************************************************