Capt. Hollis Forrester
Matagorda Texas Fishing Report
Texas Saltwater Fishing on Matagorda Bay

Call 979-236-3115

capthollisf@gmail.com
Back to Home Page

2018 MATAGORDA BAY FISHING REPORTS
Nov 02 --- The past few weeks have been some of the prettiest days and some of the most strongest bites I've seen this year. The wade fishing has been phenomenal as our small bay shrimp are coming out of the drains causing the birds to work and the shoreline and mid bay fish to go crazy. Our bigger Trout have been gaining that weight since the beginning of October and they are heavy now which begins our quest on those 30" 9 lb plus Trophy Trout, It's the beginning of that time of year that we don't miss. November, December and January are primo months for our bay fishing both wading and drifting. It's great out here and no doubt our most exciting times of the year.
" Lodging available on Caney Creek in Sargent Tx. Sleeps up to 6, very nice with Sat TV , Kitchen, up stairs , Up stairs deck, dock fishing. Check for availability when booking your trip."
Capt. Hollis Forrester, Call 979-236-3115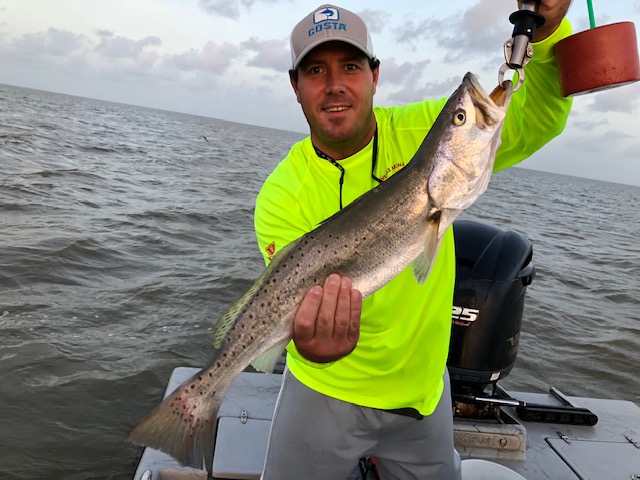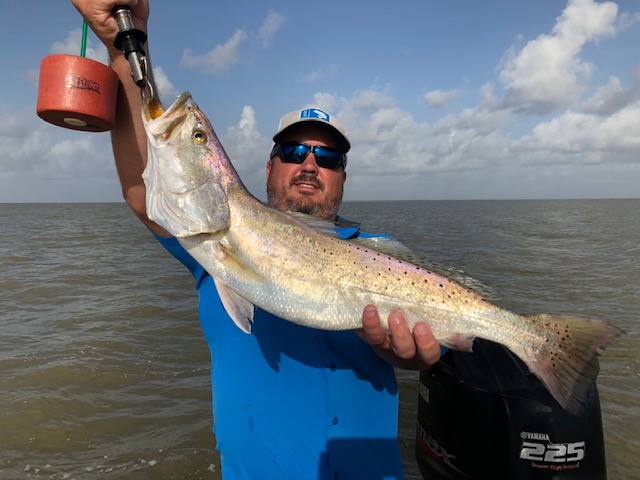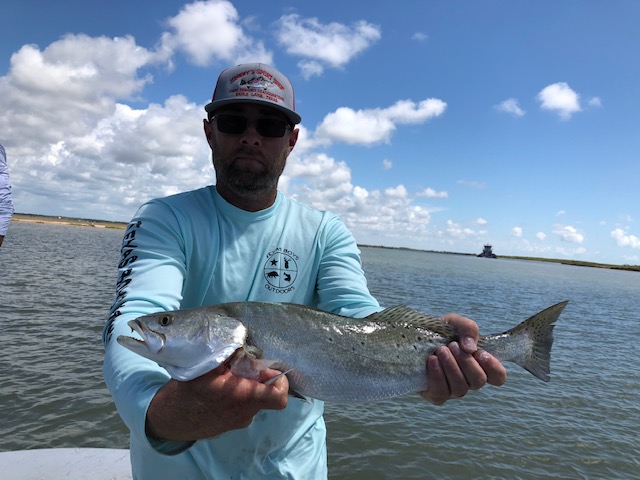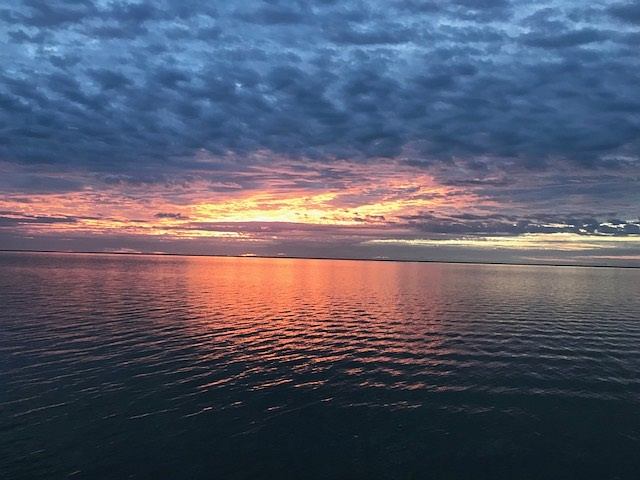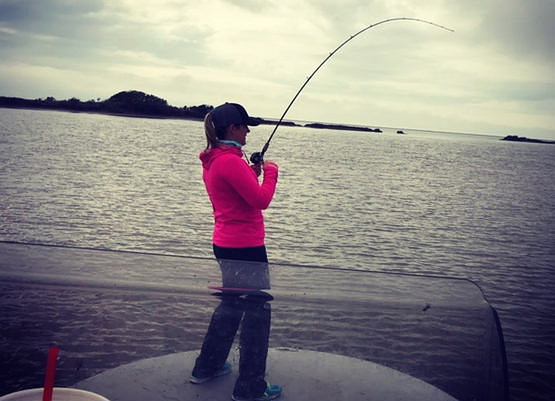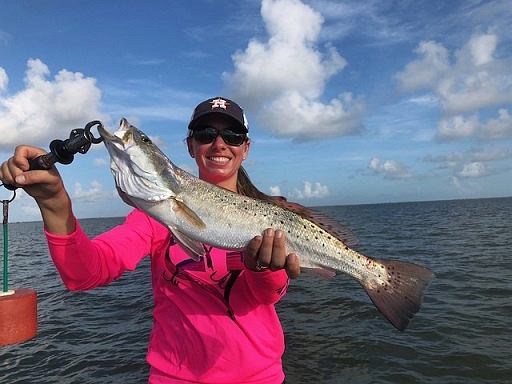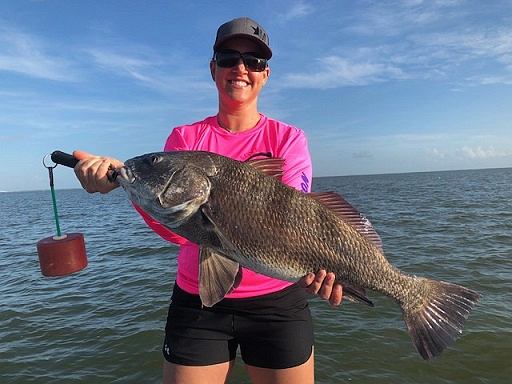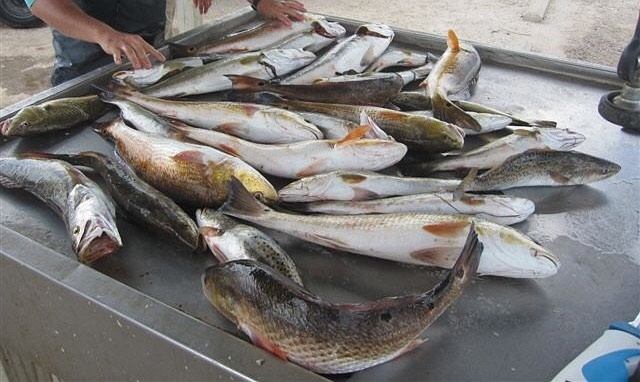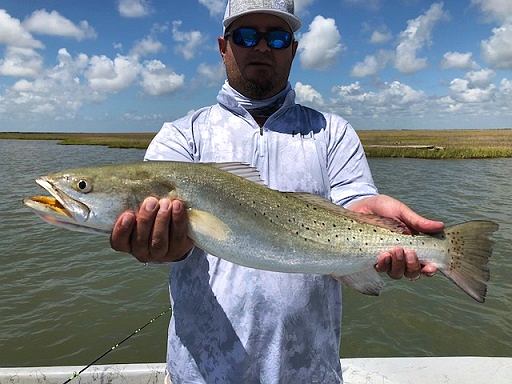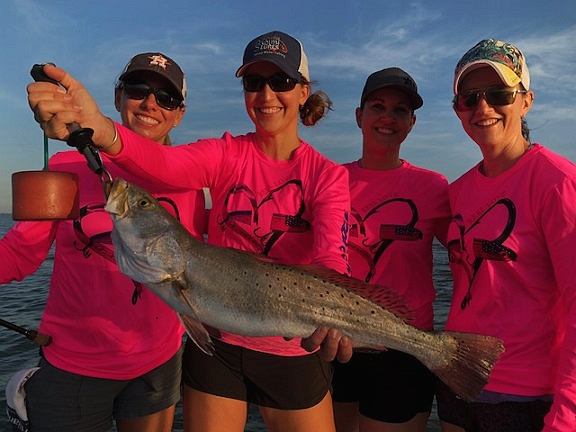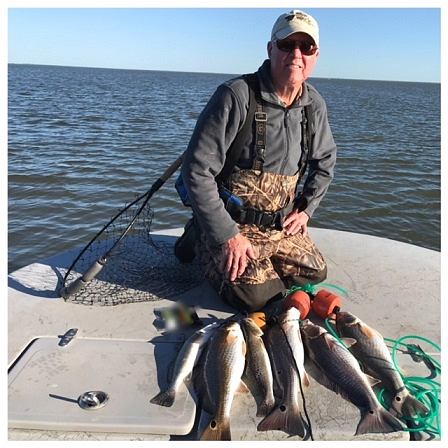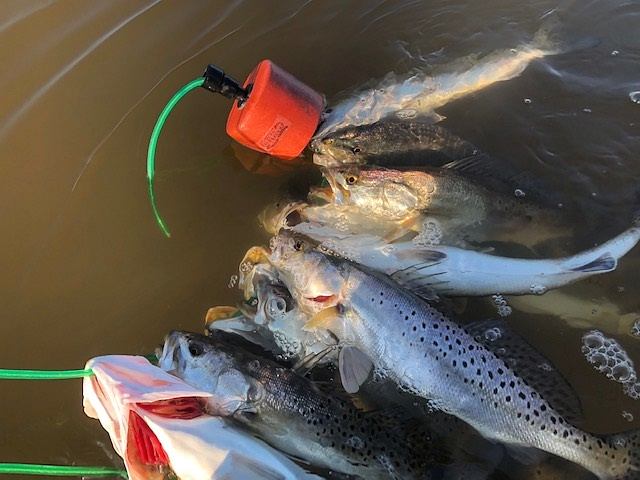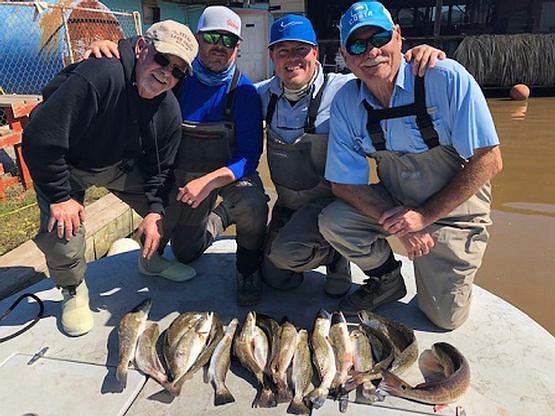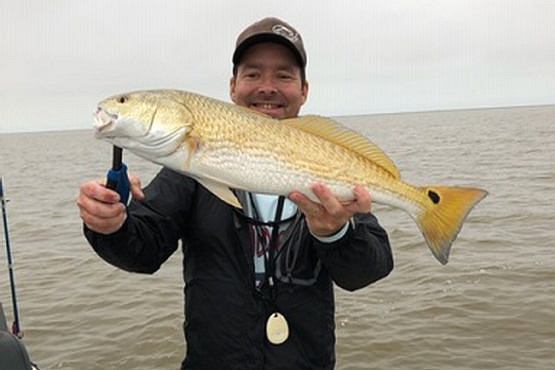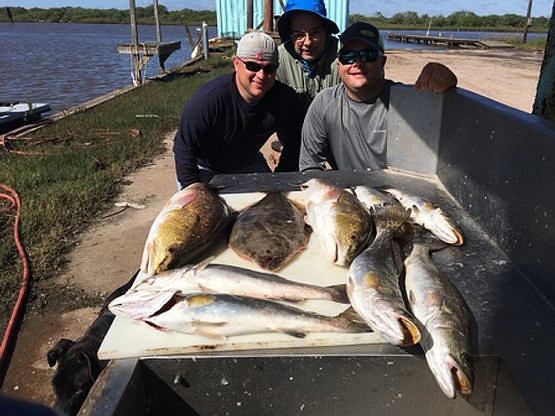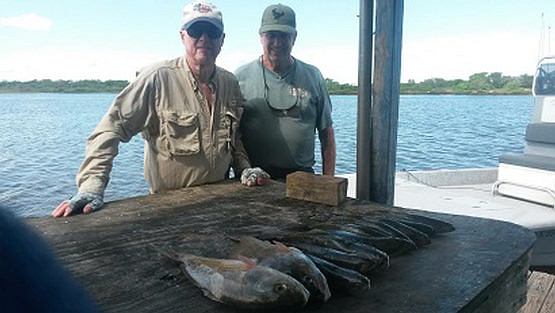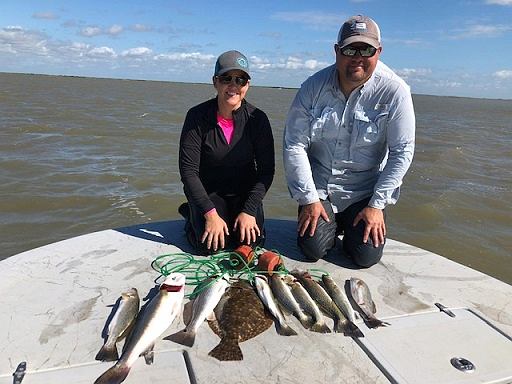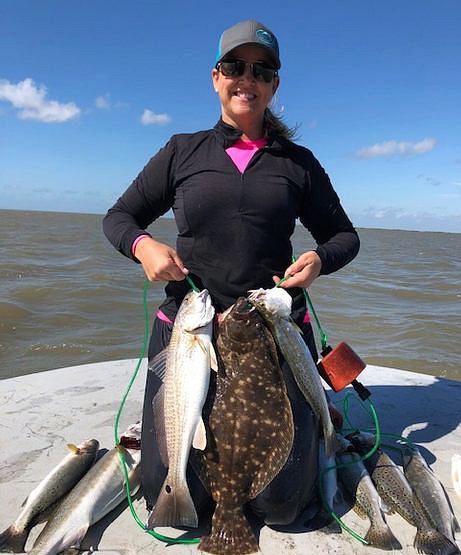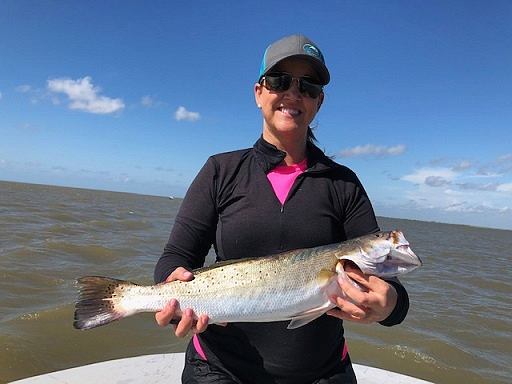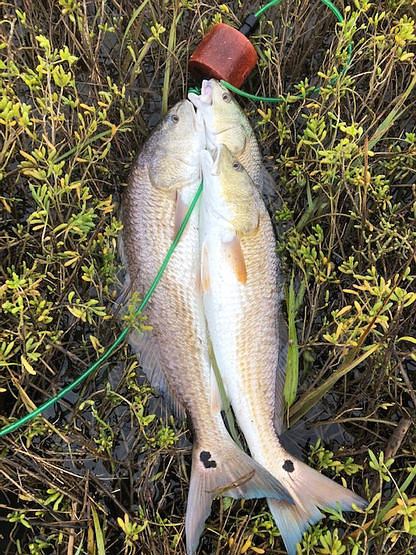 Aug 6 -- We've had tons of beautiful mornings and lots of great fishing. No doubt one of the best summers I've seen in a while. The bay is in wonderful shape with tons of bait and large schools of fish while drifting or wading. I've had many kids on the boat this summer and every one of them have enjoyed it. Putting those smiles on those kids is my goal and it can be life changing to them. I have kids myself and they have turned into great little fisherman and I hope they stick to the passion. Anyhow no doubt we've been having great days and now September and October are just around the corner which are some of my favorite months as we start turning into our fall fishing periods. The tides begin to rise higher than usual and start flushing into the back lakes to begin the hatch of shrimp and everything else that lurks into our bay systems. Both drifting and wading are going to be wonderful either throwing artificial or live shrimp, whatever you like we can surely do. I appreciate you reading the report and hope to see you on my boat for some great fishing. Take a kid fishing and introduce someone new to the great outdoors.
** I now have lodging available on Caney Creek in Sargent Tx. It's a nice place with a dock to fish and crab off of with a peaceful surrounding, it goes for $150 a night but check for availability if you want to book it with your trip**
Capt. Hollis Forrester East Matagorda Bay Complex out of Sargent Tx. www.capthollisforrester.com ..... 979-236-3115 ..... capthollisf@gmail.com
#7dayaddiction #outcast_rods #downsouthlures #troutsupportlures #chickenboylures #grindterminaltackle #ezwade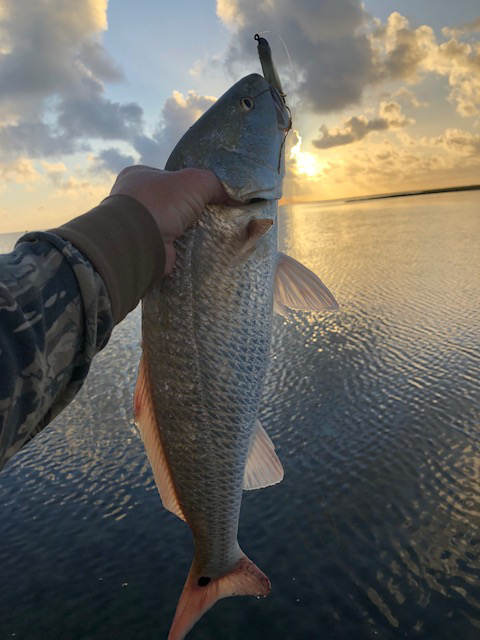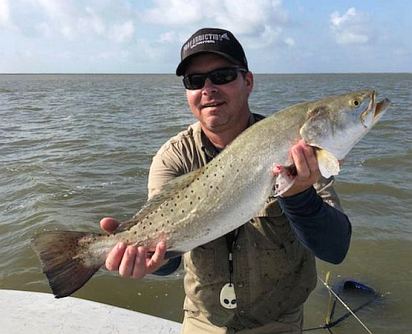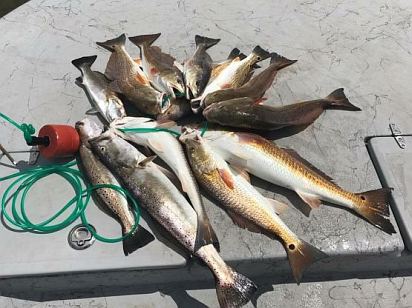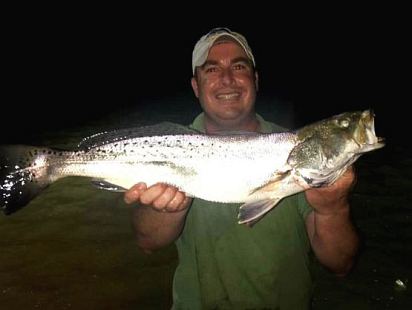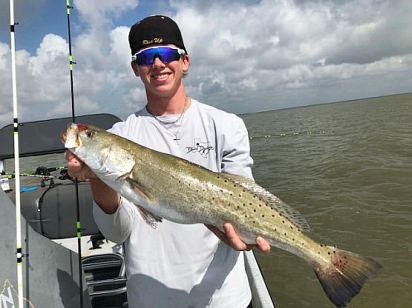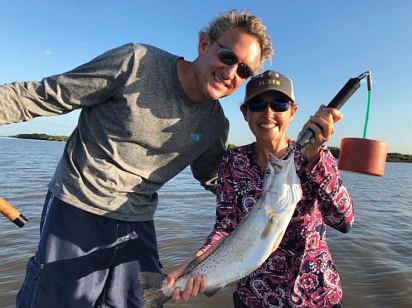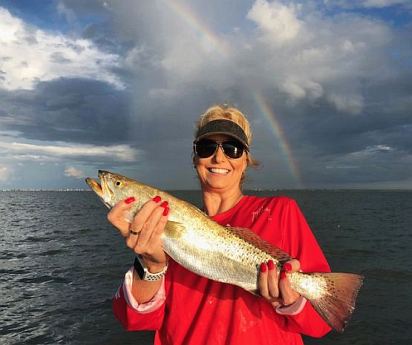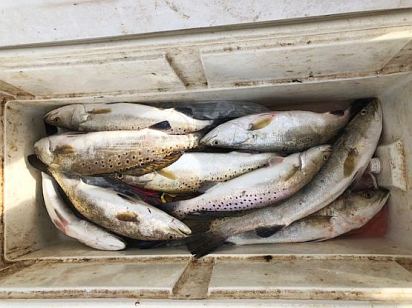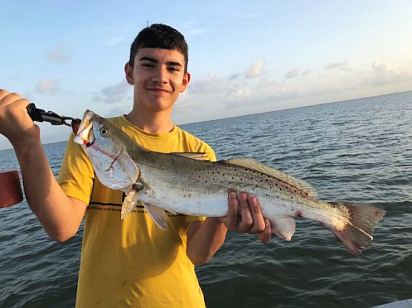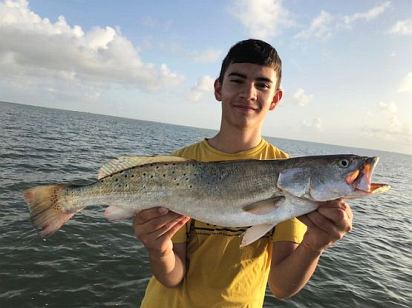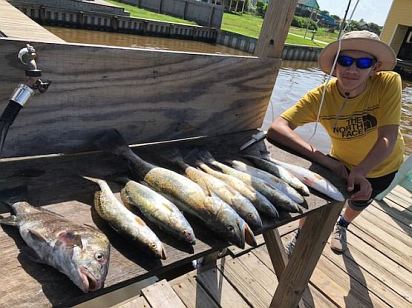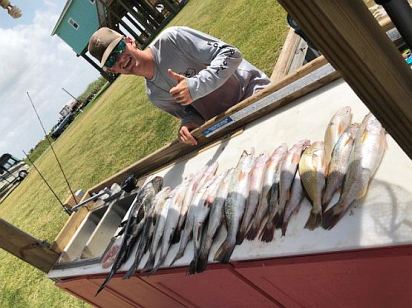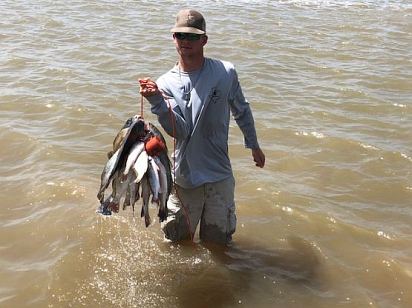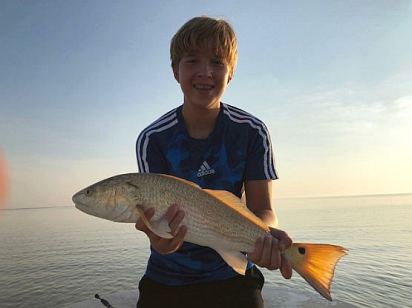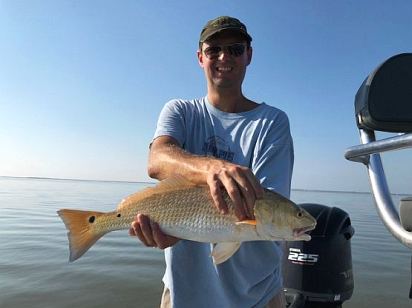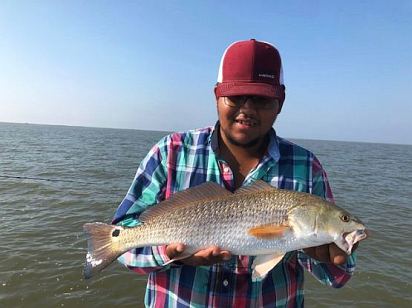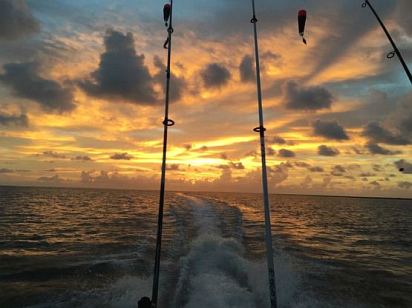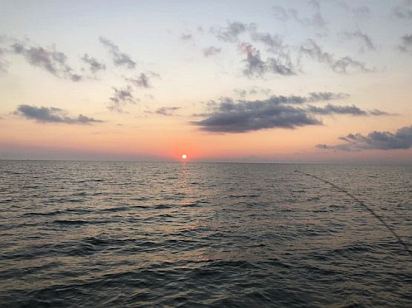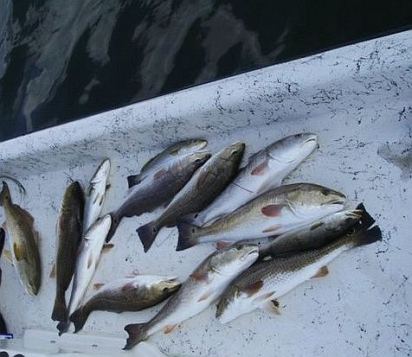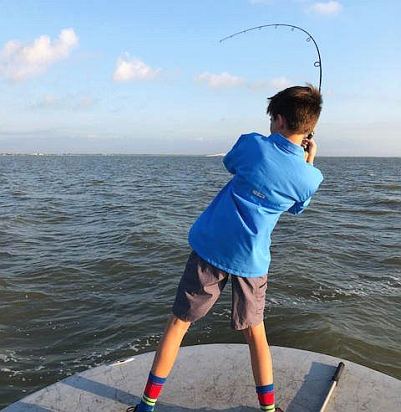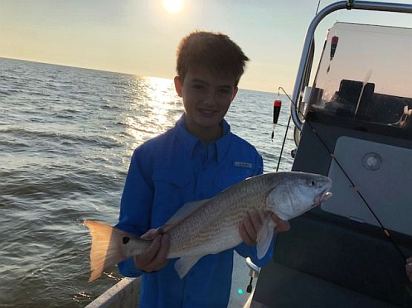 June 11 -- The patterns have been basically the same, Trout and Reds plus lots of Flounder hammering the flats busting pods of finger Mullet and Shrimp on the flats and then they move onto the deeper drop offs to get cooled off and we follow them to keep on catching. It's been an easy choice when its been coming to the lure choice, The Trout Support Lures have been paying off well, I've been very impressed with this lure. When we begin our drift the Down South Lures and the Chicken Boy jerk bait have been my go to over the deeper areas. If your not into wading or chunking lures, live shrimp or Gulp under rattle cork has been paying off well for us. The CCA Star Tournament is in full mode and you never know when that tagged Redfish or Monster Trout is going to be at the other end of your line, so lets go after them. "I have access to a very nice house on Caney Creek in Sargent Tx that can accommodate your party for up to 6 people at $150 a night so definitely ask me for availability on the date you choose to book", it's super sweet with a very nice dock to fish or to chill out on the creek!. Also Wesley Peschel has 2 cabins on the creek, The Blast N Cast and the Salty Pig cabins that may have availability on those likewise so feel free to contact me. I have some great July dates open, and August likewise. The calendar is changing by the day so text, call or email anytime for availability.
Thank you all for reading the report and hope to see some of you on my boat joining me with all this fun out here. I can accommodate anyone "Everyone is Welcome" so take a kid or the wife out here and introduce them to the great outdoors. See Ya on the water!
Launching out of Sargent Tx this summer to get quick access into the Bay. Its an easy drive from the Houston and College Station area.....................
Capt. Hollis Forrester 979-236-3115
www.capthollisforrester.com capthollisf@gmail.com
#7dayaddiction #troutsupportlures #outcast_rods #ezwade #downsouthlures #grindterminaltackle #chickenboylures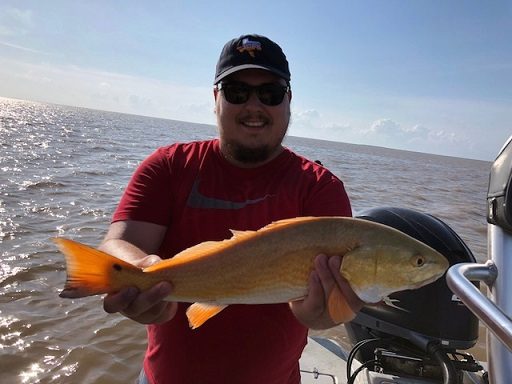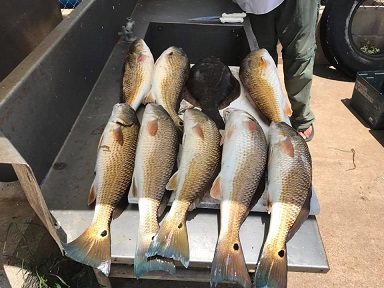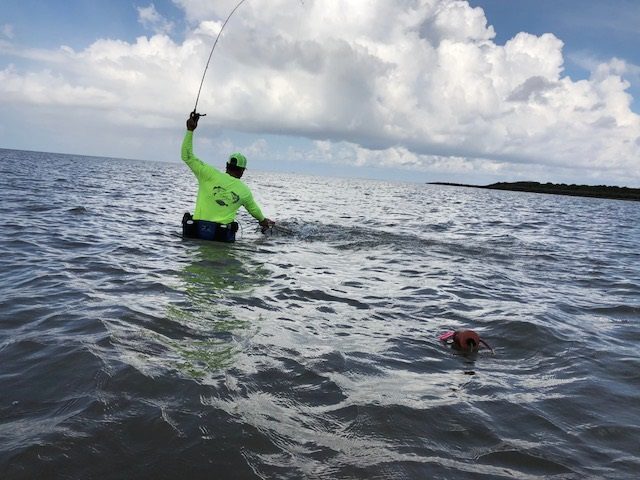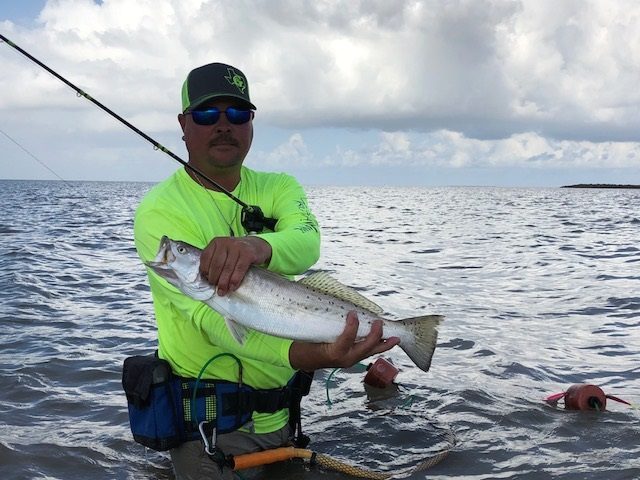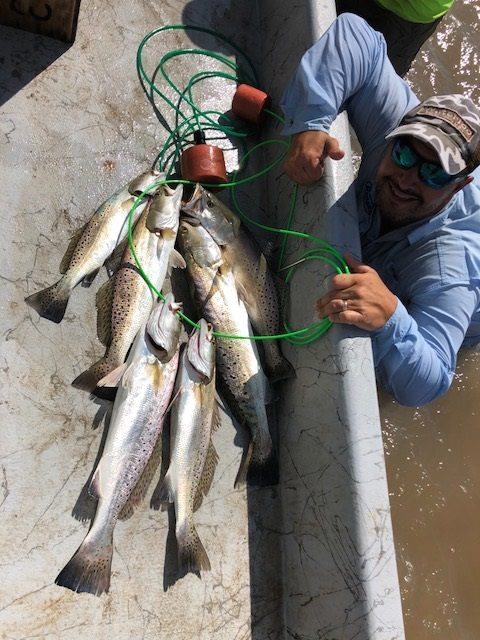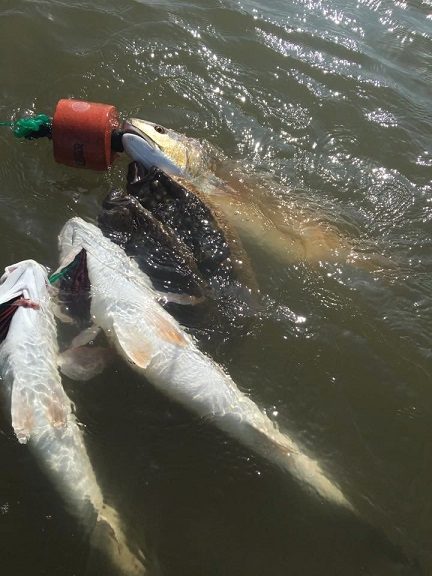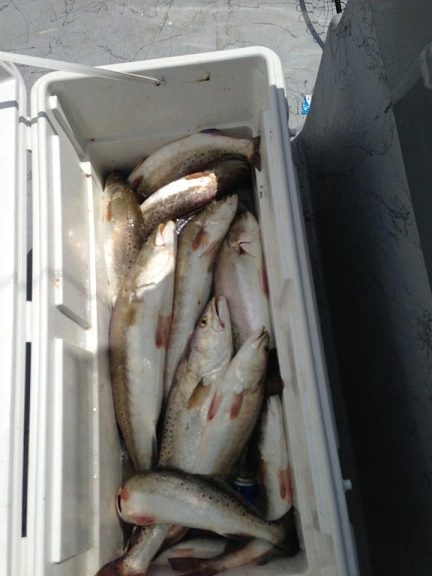 May 10 -- We've sort of had a weird few months out here in the Matagorda Bay complex. It seems to me that we are actually a month off out here. First of all the Flounder run should have been at its strongest end of March and all through April. Yes we were catching a few flounder in those months but now we are catching them by the groves, plus they are not little they are all nice and fat. We call them the bonus fish because there is nothing in the bay that taste better. Our bigger Trout and Reds are also stronger by numbers in this month of May as compared to April. We have been on several 7-8+lb fish this month in the bay plus many over sized Reds also. While wade fishing the flats it's been hard to beat a top water at daylight and then moving onto plastics such as Trout Support Lures, Chicken Boy, or Down South using 1/16th oz and 1/8 oz jig heads and mostly retrieving them at a slow pace so we can grab our Flounder as we are Trout and Red fishing. The drift fishing is really a whole different world right now. My people that love to use them Live shrimp or Gulps have been slamming nice Trout and Reds plus an occasional Flounder using a rattle cork while covering the deeper water in the Bay. Of coarse plastics are working well also but it has to be retrieved like a shrimp and has to be in the color of a shrimp or pretty close.
Don't forget, the CCA Star Tournament begins May 26th and ends September 3rd. The Tournament offers some Awesome prizes for catching that tagged Redfish such as a boat and truck packages. It also some nice packages for the 1st,2nd,and 3rd place fish, and also some great scholarships to our younger anglers in their Tournament of their own. Thumbs up and give me a shout and we'll go chase that fish of a lifetime for that great tournament or for that Trophy fish to hang on the wall, besides that, catching slot fish for the freezer is not bad either.
Right now I do not have any days available in May, but for now there are still some great days opened up in June so grab them while they are open. Also July has dates opened and on through October. I sure appreciate everyone for reading my reports and don't forget to take a kid fishing, I can accommodate anyone on my boat, it's 25' long so there is plenty of room. I hope everyone stays safe out there and if you are fishing always keep your eye in the sky, pay attention to those weather reports and enjoy the great outdoors. I am launching out of Sargent Tx so if you are coming out of the Houston or College station area It's quick and easy to get to.
Capt. Hollis Forrester 979-236-3115 call or text.
capthollisf@gmail.com
www.capthollisforrester.com
Facebook at : "Matagorda Bay Fishing Guide" which is a great page and growing quickly.
Thank You To All My Great Sponsors! EZWADE - Awesome Wade Belts, 7 Day Addiction - The best Apparel, Outcast Rods- Unbelievable, be sure to put your hands on one, Grind Terminal Tackle-The best stringers made and fishing equipment made, Chicken Boy Lures, Down South Lures, and Trout Support Lures.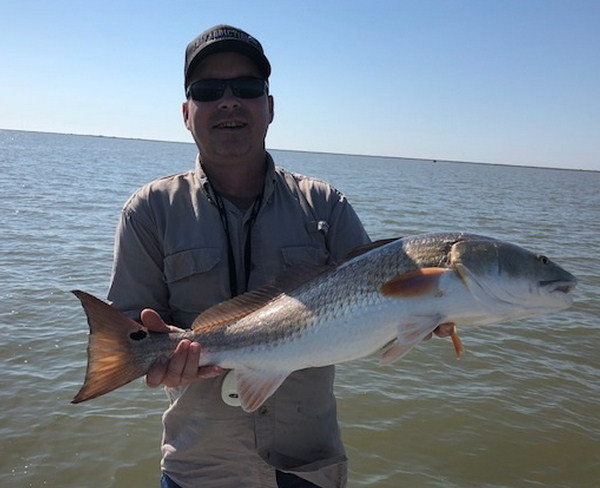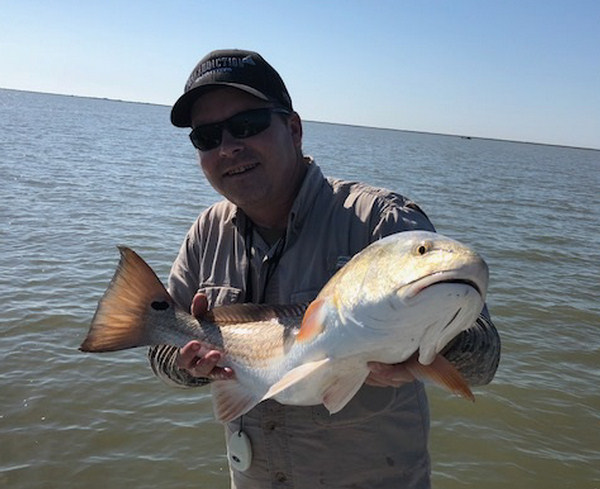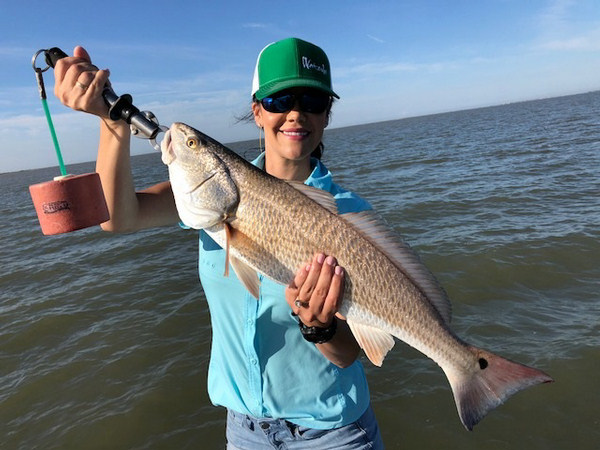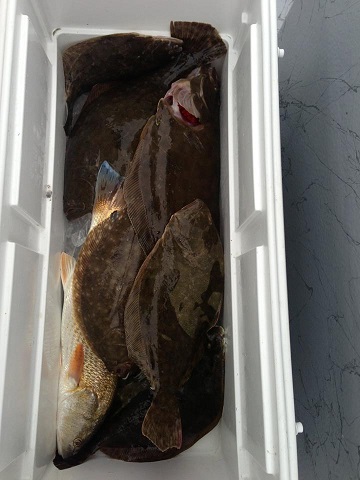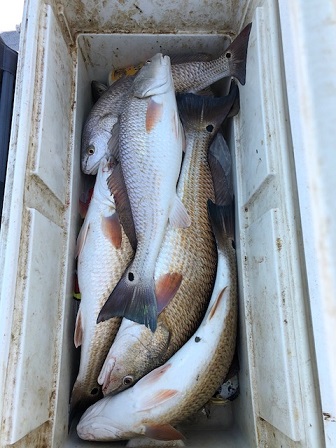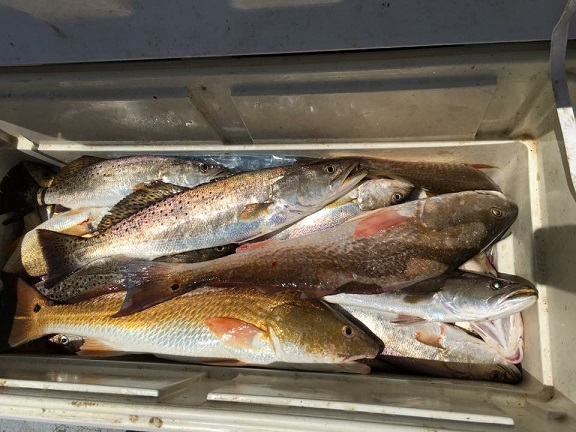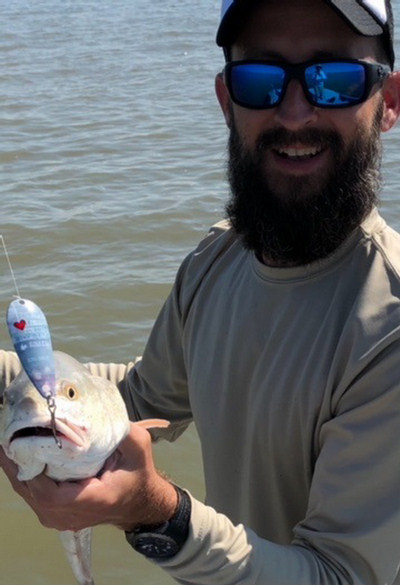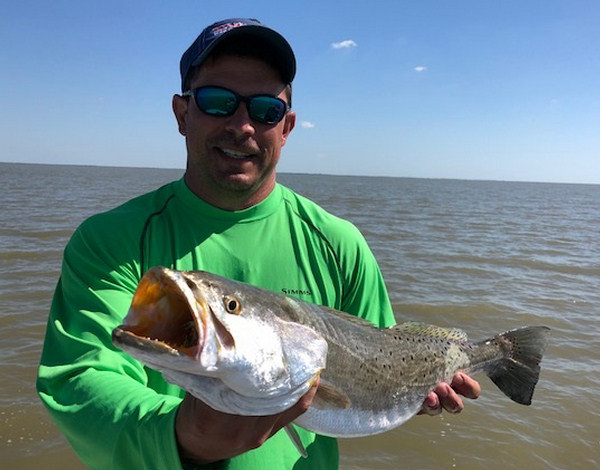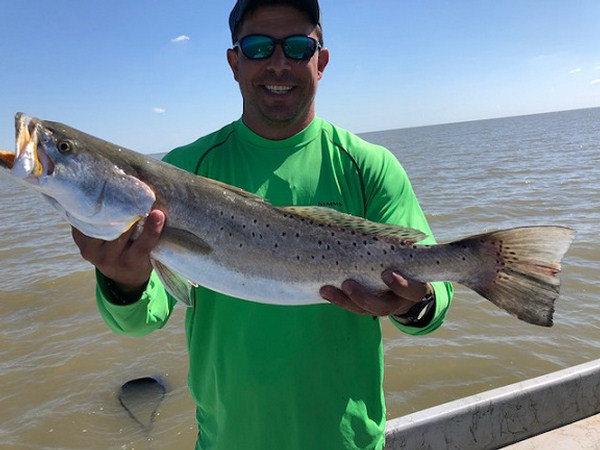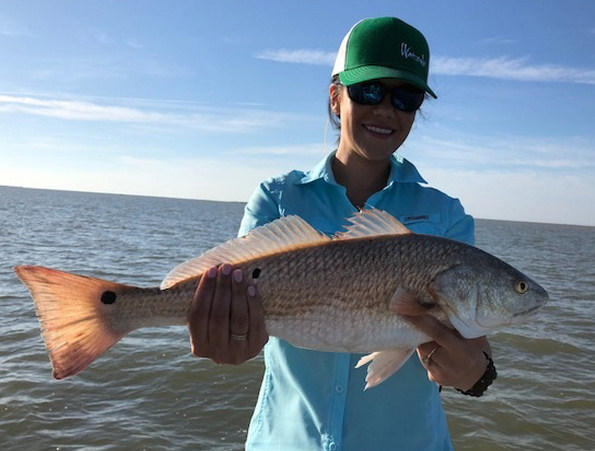 April 17 -- Well I'm back , I'm sure most of you know that i went through neck surgery that had me out of the game for about 20 days . I had a hand go numb on me for approximately 7 months and about 3 mri's later i finally found the right doctor to fix the issue . The problem was a herniated disc in my c6 and c7 vertebrae and Dr. Weil Stewart quickly fixed the issue . I am still wearing a neck brace but it has not stopped me from getting back going running trips again . The day Before this horrible windy front we had we quickly found some quality Trout and Tournament level Redfish that were just beautiful . These slot Reds were measuring at about the 27 1/2 and 27 3/4 Mark and at about 9lbs plus. We had over 12 that were hitting these marks and they were nailing the Trout Support Lures in 3' of water over some mud/Shell drop offs and light grass beds. These fish will hold here until the heat of the Summer hits and they have done this in the little area for as long as i can remember. The day of the front we only fished the morning hours and again we had plenty of beautiful Reds and some nice Trout to the 6lb range and they also were slamming Trout Support Lures made by Tobin Strickland, "What An Awesome Lure" and also Salty Larue Down South Lures . I gotta say it was a welcoming come back after laying in bed for 14 days or so , what a miserable surgery it was. We'll continue on drifting deeper shell and muddy areas and also wading areas with a light shell bottom mixed with some good ol grass. The fishing is out of this world right now other that these late fronts we've been getting and I'd say we may see one more strong one and all that will be over . I still have some great days open in May and June which are some of the best months of the year due to the transition stage of the fish will be over. The bay is healthy and the fish are plenty so give me a shout and we'll get out there and gettem. Thank You For reading the reports and stay safe out there. I can accommodate any type of fishing you wish to do and I definitely have a Kid friendly boat, I love to get kids or someone new to experience the beauty out here along with some great fishing. I also have lodging available pending if it's not booked or not on Caney Creek in Sargent which is about 5 minutes from the boat launch . It goes for $150 a night and has a pier if you want to fish The creek which usually always holds nice Reds, Trout and Flounder. Also Wesley with Blast and Cast has 2 fishing cabins on the creek with the same accommodation but with different pricing depending on your group, I have all the contact numbers for you. They are definitely nice places on the creek and close to the boat ramp I use.

P.S most of you know but i also do Reel cleaning and Reel repair on the side. I've been doing it for the past 15 years but really have not ever announced it , number one reason , I always forget when I'm typing these reports, lol , but yes i can super tune a reel and i only use the best Bearings out there which are BOCA. Amazing how well they can make a clean reel cast so well !
Captain Hollis Forrester
979-236-3115 capthollisf@gmail.com
www.capthollisforrester.com
Facebook: Matagorda Bay Fishing Guide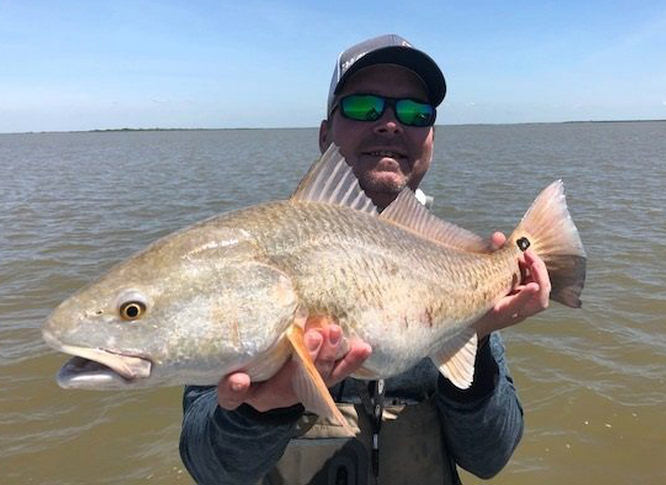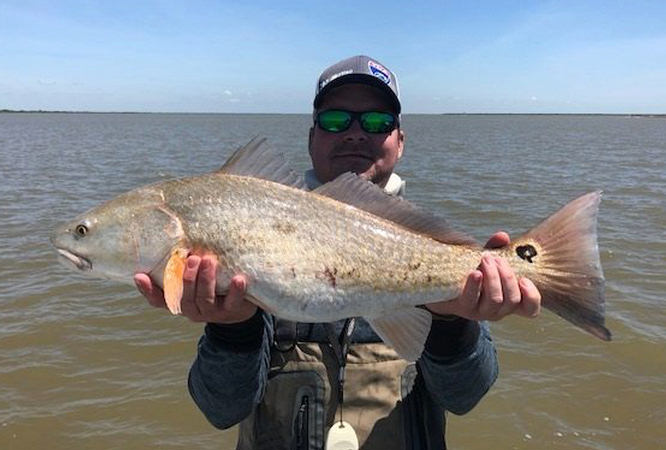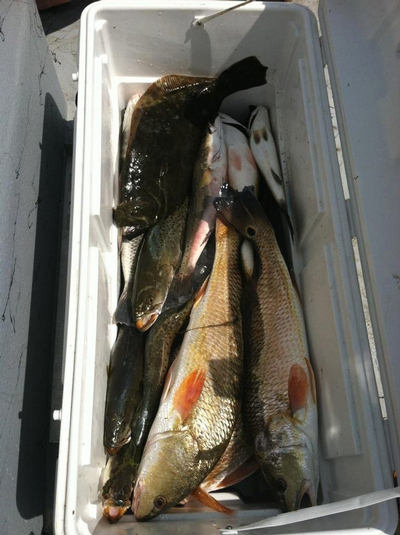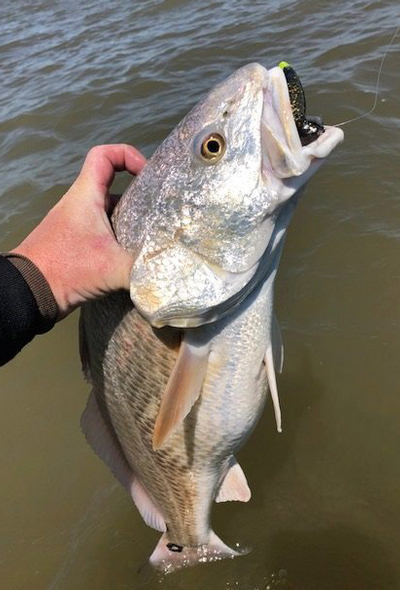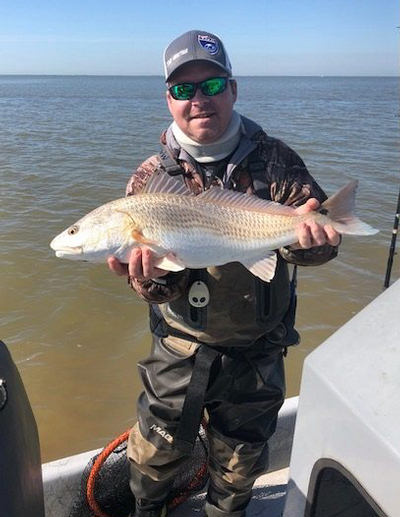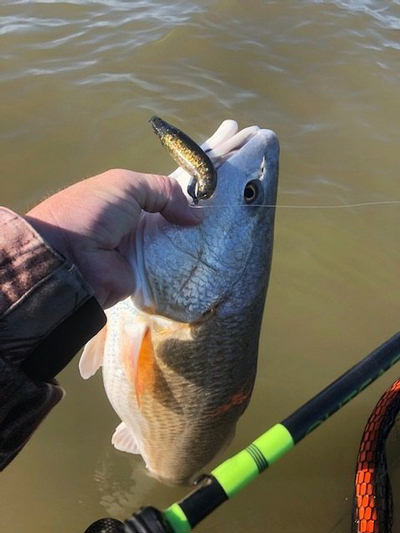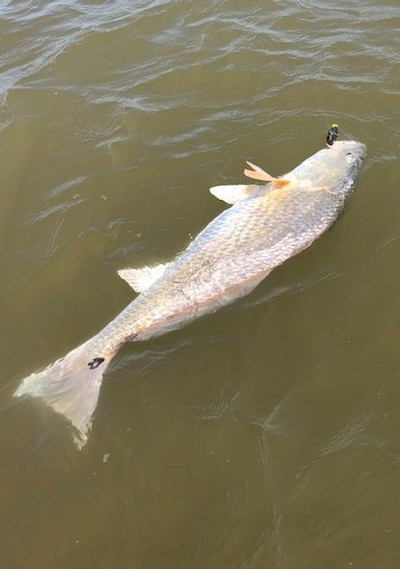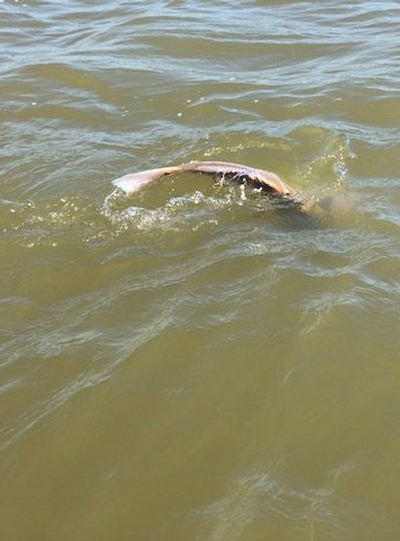 March 11 -- March has been awesome but the past few days have been EPIC! My clients have been landing 5lb -7lb Trout by the gords, but the last few have been Hogs! Yesterday Jeff Dirzinoski landed this beautiful Trout that went 30" and 9 lbs plus released her to live on and lay those eggs, what a beautiful fish she was. Today I had the day off so me and the wife hit the bay and caught many slot reds and Trout, but almost my last cast of the day I landed this beauty pictured below that went 28 1/2" at 8 1/2 lbs. I released her likewise to let her go do her job keeping the bay with those Trout eggs. Our prime times are here and April and May will be phenomenal for these Trophy fish. My go to's are Down South Lures and Chicken Boy Jerk Shads with a 1/8 oz and 1/4 oz jig heads. Ive been using those great Out Cast Rods the past year and that Slime model that Matt Harmon makes is probably one of the most sensitive and comfortable rods I've ever used. He's a stand up guy and makes a quality rod for every purpose. I appreciate you all for reading my reports, Spring has came and it is awesome so come on out and join me. Take a kid fishing and introduce someone new to the great outdoors. I can accommodate anyone and if lures aren't your style the bait camps are beginning to carry live shrimp so we can go by boat and pick it up over at Jimbos, Joey Kennedy keeps it full of live shrimp if the shrimp are out there to be caught or over at Charlies Bait camp, and Charlie stays on them shrimp too. I'll be launching out of Sargent for the remainder of the year and mostly fishing East Matagorda Bay. So if your coming out of Houston or College station, etc, it'll be a quick ride for you to get down here.
Capt. Hollis Forrester 979-236-3115
www.capthollisforrester.com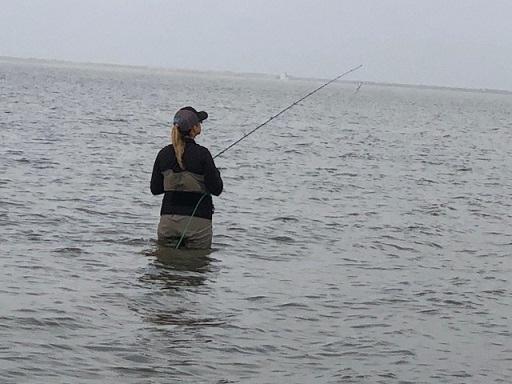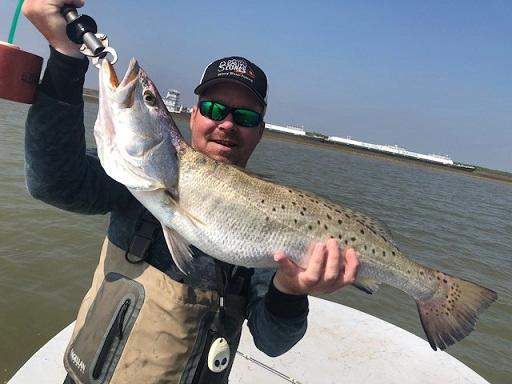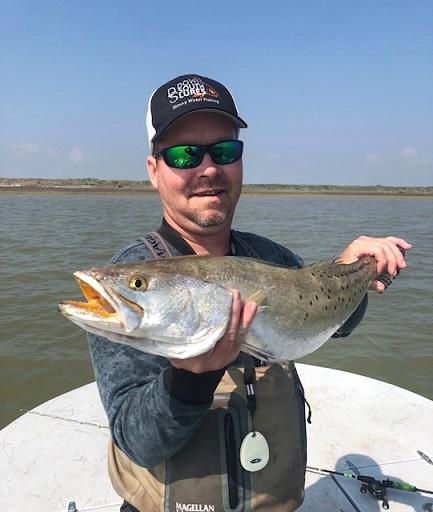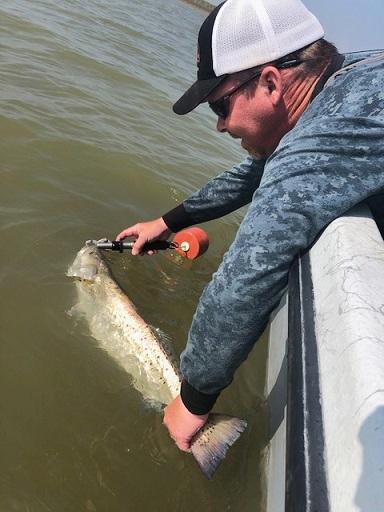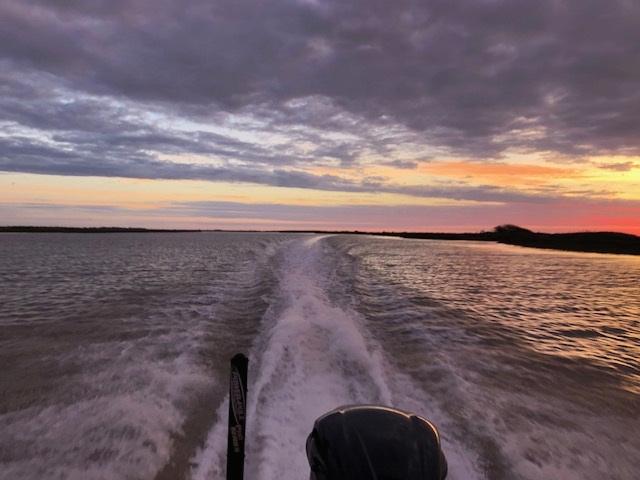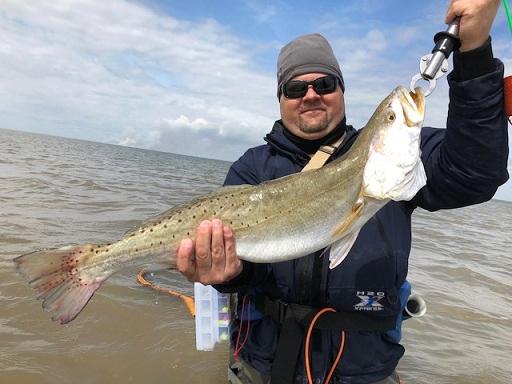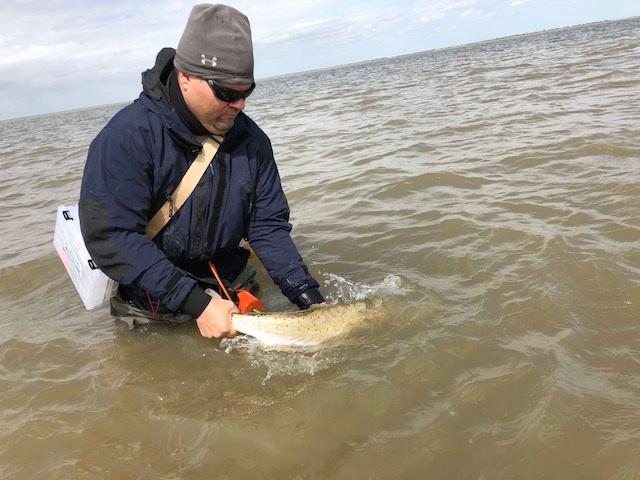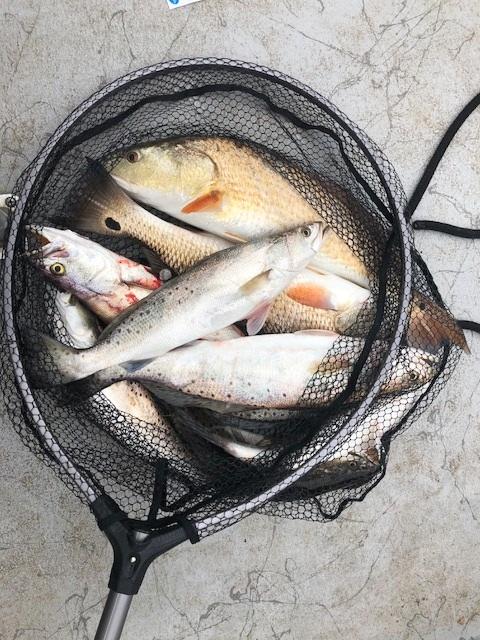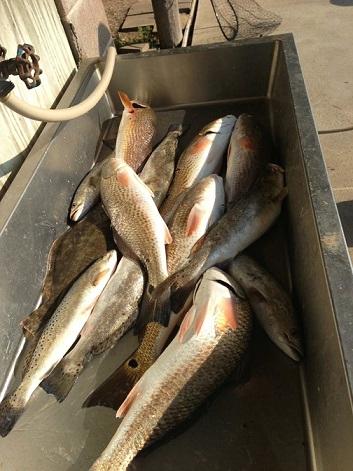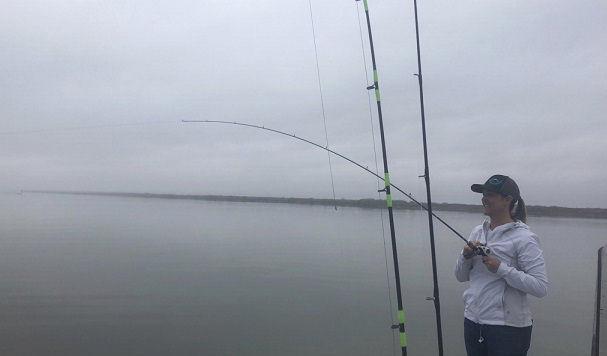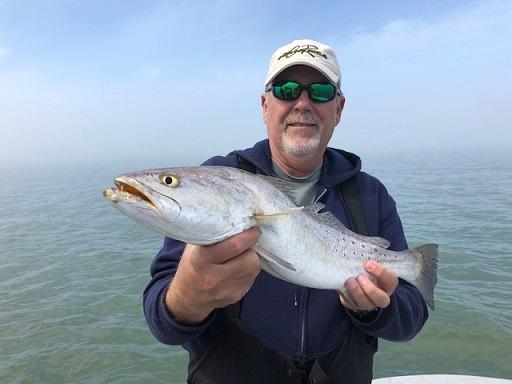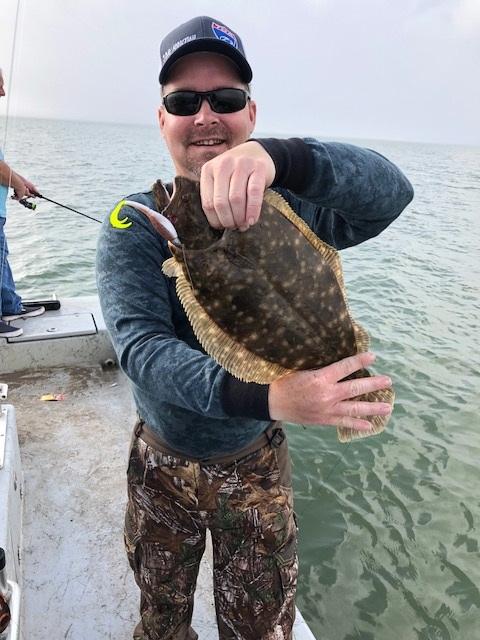 Jan 31 -- The last two days of January started off with a bang for us, and February will be epic for us. Les Mcdonald landed a solid 28" 8 1/2 lb hog trout and on his next cast a very nice 6lb Trout, so I marked the drift. We circled back around and made another drift on the same line and stayed on the the same line and landed several more 4-5lb Trout and nice Reds for the remainder of the day, we pretty much left them biting. Repetition definitely pays off this time of year. Water temps in that area were just a few degrees higher in that location, and a few degrees makes all the difference in the world. We released all the larger Trout to live on and continue on laying those eggs. They were just too full of row to throw in the ice chest and we were definitely not lacking any fish. les took the measurements of the fish to make a replica and had plenty of photos to share for now on. The photos of the other people with Travis Wallach and his gang plus James Tesch with his group were also awesome likewise with many nice trout and Redfish likewise, the action has not stopped for us by any means and tomorrow we are going to go back and do it again, "The Awesome Months are here". Now we jump on into February and now is the time these Trophy Trout really start packing on the pounds. They will continue holding this weight on into May before the heat starts to set on us. If your wanting that trophy fish of a lifetime now is the time. February, March, and April are going to be awesome! We haven't even reached Spring yet so I cant even imagine how promising Spring will be. We are catching just as many Redfish as we are Trout, they are all mixed together, and those Reds make it just as exciting. The Reds are feeding on crab for the most part which is why they are very bright orange in color, and our Trout are eating those sand eels up, so we are pretty much throwing any plastic that comes close to matching the hatch such as The new Chicken Boy jerk bait called the Whippin chicken and Down South plastics.
Thank you all for reading the report and looking forward to many more with all these great days we have coming up. I have so many photos over the past few days so I'm going to put the remainder in the replies just under the report. I have days open in February, March and April so give me a shout and we'll get after them. "Don't forget to ask about the winter and spring time specials".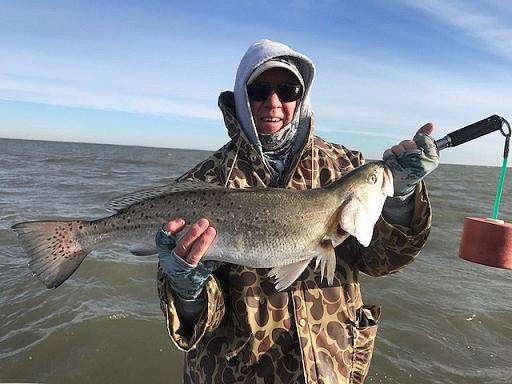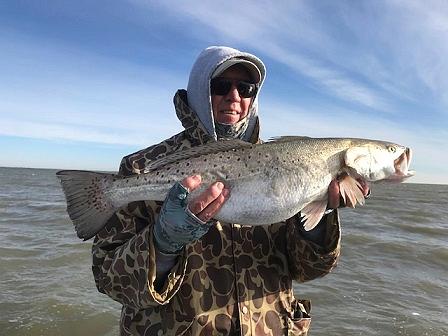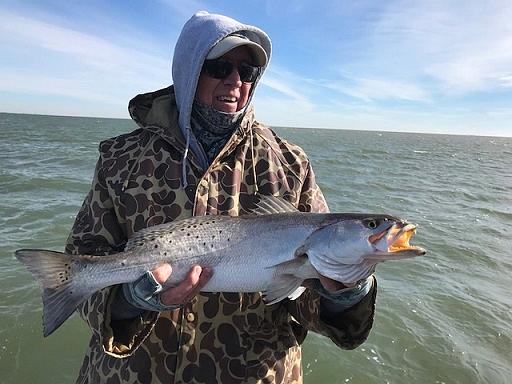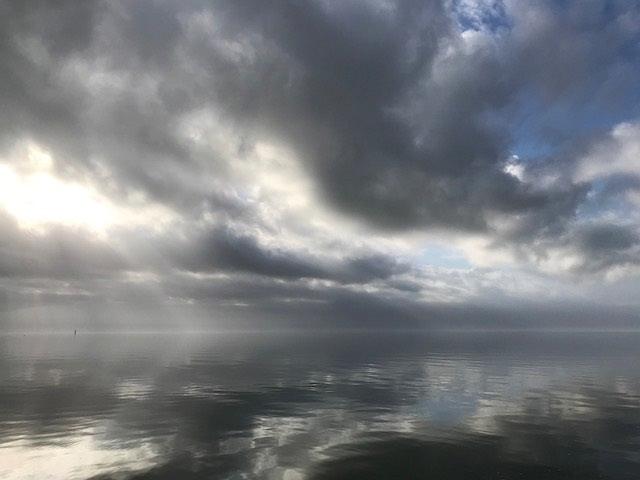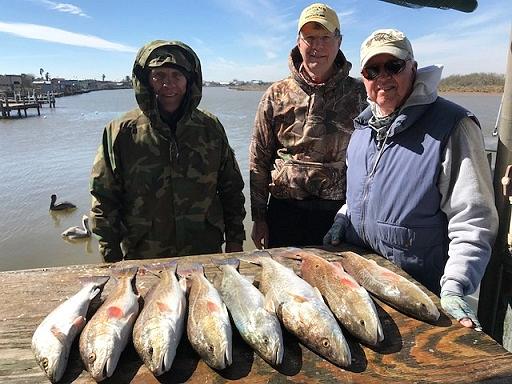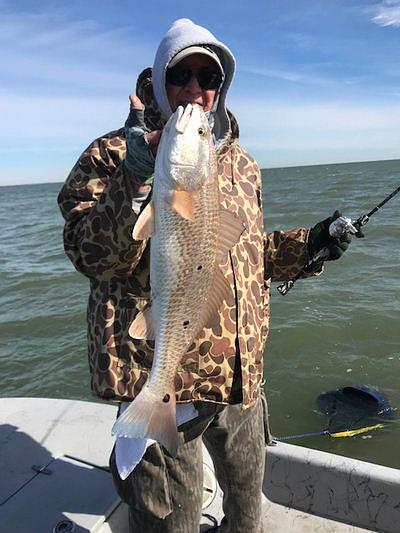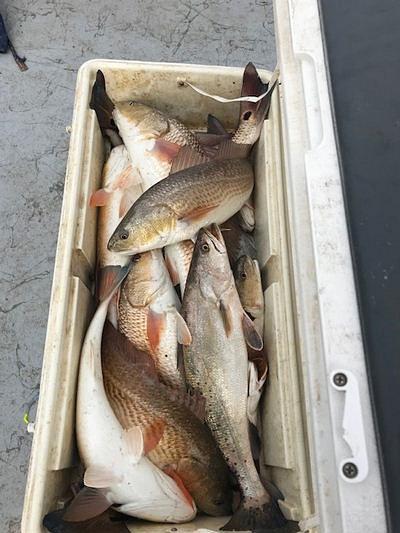 Jan 28 --- What a cool group of doods right here. Joey Mendez and his son Mario plus Miguel and Joshua. Mario is in the Army and going back next week so let's Thank our soldiers, good respectful guy here and it was good to see him get his line pulled all Morning, and let's pray for his safety. All the young fellas stayed busy and learned quickly how to chunk a Down South. There was no color favorite to the fish, we were in beautiful green water, almost too good. All i had to do was find... a ledge and bam, it was on, location was everything today, miss a ledge and you'll not find a fish.I struggled until 10 am until i figured out what the heck was going on. A head scratcher when there was no bait to be seen today and I mean none so I knew they were digging up sand eels somewhere and they were . Anyhow a good day and good peeps from Sweeny Tx.
We are in our prime months. Feb, March, April are going to be banner. For available dates contact me. "Don't forget to ask about the winter time special. Great cost and great fun".
Capt. Hollis Forrester